The mission of Woodland School District counseling program is to provide comprehensive, developmental counseling, addressing academic, career, and personal/social development of all students. In partnership with other educators, parents/guardians, and community members we seek to develop in each and every student an understanding of the importance of hard work and how performance, effort and decisions directly affect educational and career opportunities. We encourage and support each student in maximizing his or her potential and becoming a productive, contributing member of society.
Make sure when scheduling your appointment that you are logged into your District Google account and/or your device's calendar is set to the correct time zone in order to match up with the district's calendar. All appointments are between the hours of 8:30am and 3:30pm.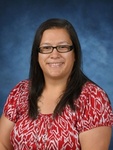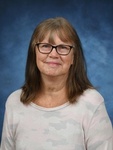 9th Grade Family Night
August 25th at 6:00 pm in the WHS main gym. Masks will be required.
This informational meeting will go over graduation requirements, how to start high school on the right track, and an overview of the different programs we have at WHS. We look forward to seeing the students and their families there.
Running Start and Cascadia Tech Advisor
Terra Pfeiffer (pfeiffet@woodlandschools.org | 360-841-2811)
Dual Credit Information Night
February 9, 2022 at 7:00, virtual event (zoom link will be sent closer to date)
This information night is for all students interested in College in the High School, Cascadia Tech, CTE Dual Credit and/or Running Start. During the orientation, counselors will go over the details of the programs. This meeting will also go over the difference between all of the dual credit opportunities at WHS:
8th Grade Information Night
February 23, 2022 at 7:00, virtual event (zoom link will be sent closer to date)
This information night will be for parents and students to give them an introduction into high school. We will go over credits, classes needed to graduate, general guidelines at the high school, pathways and other details.