In order for athletes to be eligible, they must meet the following criteria: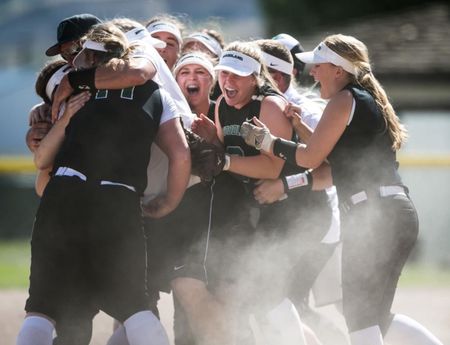 Participation Fee ($75 per sport). If your athlete qualifies for free/reduced lunch or is part of the collegebound program they may qualify for a fee waiver. Please contact the athletic dept (841.2800) for more information.
ASB Fee ($25 once annually)
Registration on our Final Forms website (see link below)
Current physical (athlete, parent and physician signature required)
Proof of insurance
Scholastic and WIAA eligibility (see athletic handbook)
All past due items must be cleared
Pay for your outstanding fees by clicking here.
We are now part of the NFHS Network and will be live streaming all stadium and gymnasium (main gym) events. Click HERE for the link.
If you would like to donate to our athletic program, please click HERE. Just select Woodland High School and WHS Athletic Donations (under program/club). Thanks so much!
We offer online registration for our athletes through Final Forms - click the logo to register.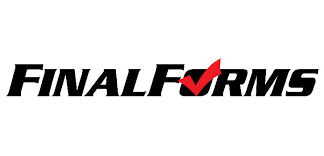 For registration instructions, click here.
---
Visit our athletic page at 2agshl.com. You can also go to the District IV website for league and district information.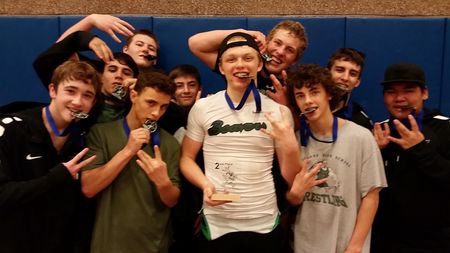 For tools that you can use to foster growth in your athlete, download the "12 week talking points" attachment from the Schedules, Forms and Documents link at the bottom of the page. You'll find great resources you can use throughout the season.
Parents play a huge role in creating a positive experience for our athletes. NFHS offers a free Positive Sport Parenting Course and a Parent Self-Assessment that are both informative, and here is a video that every parent of an athlete should watch as well: https://insideoutinitiative.org/parentsplaybook/

Athletic Schedules
Boys Basketball | Girls Basketball | Boys Wrestling | Girls Wrestling
See current sports schedules on the ArbiterSports mobile app - Apple Store (iPhone etc) or Google Play (Android)
Click here for the full winter sports calendar.
Sports Passes
We offer annual sports passes good for all home events (ms and hs). Families are $100 (parents + immediate family 18 and under) and individuals are $50. If you go to a lot of home events, this is a great way to save some money - inquire at the WHS main office. Seniors (65 and over) are free!
Sign up to follow us on Facebook (Woodland High School Athletics), Instagram (WHSBEAVERS) and Twitter (WHSBEAVERS)
Concussion Awareness
With the passage of the Lystedt Law in 2009, an emphasis was placed on concussion awareness in athletics. The following video does a great job of explaining concussions. Concussion Video
College Sports
If you aspire to participate in college athletics at the Division I or II level, you must familiarize yourself with the NCAA eligibility requirements at http://www.eligibilitycenter.org/
Check out our fight song here!
--- Paul Huddleston
Athletic Director
athletic.director@woodlandschools.org
---
ASB Card and Athletic Participation Data
ASB Card and Athletic Participation Data

2022-2023

# of High School Students Enrolled at WHS (as of 10/1/2022)
669
# of Students from Low-Income Families (as of 10/1/2022)
285
Total # of High School Students with ASB Card
248
# of Students from Low-Income Families with ASB Card
73
# of high school students participating in an athletic program (as of 4/1/2023)
322
# of high school students from low-income families participating in an athletic program
(as of 4/1/2023)
100
| | | | |
| --- | --- | --- | --- |
| ASB Card Possession Opportunity Gap | 20% | Gap Plan Required? | Yes |
| Extracurricular Participation Opportunity Gap | 23% | Gap Plan Required? | Yes |
List of optional noncredit extracurricular event attendance and participation fees

Cost per Student
(estimate)

Purchase amount of an ASB card for high school students (general population price)
$25.00
Athletic Program Participation Fees
$75.00
Social School Events (Plays, Concerts, Dances, etc.)
$10.00
Sports Events (Game Admission, etc.)
$4.00
Day Field Trip
$5.00
Multi-Day Trips/Overnight Travel
$0.00
District policy for waiving and reducing noncredit extracurricular event attendance and participation fees as described under RCW 28A.325.010

Yes

Click here to visit website for explanation

Click here to download a PDF of the above Woodland Public Schools' ASB Athletic Data Report
---
Opportunity Gap Reduction Plan
School FRPL
43%
1. Our school used the following approaches to determine barriers to ASB card possession and/
or extracurricular participation:
Survey students on their participation
Yes
Survey parents on their students' participation
No
Evaluate required factors for participation (transportation, materials/uniforms, etc.)
Yes
Compare school data to other schools with similar demographics
No
Conduct a cost benefit analysis of offerings
No
2. What are some of your students' barriers to student possession of ASB Cards?
Interest

Yes
Timing
No
Identifying eligible students
No
Communication/Marketing
Yes
Cultural responsiveness/awareness
Yes
3. What are some of your students' barriers to student participation in extracurricular activities?
Transportation

Yes
Cost
Yes
Timing/Schedule
No
Availability/Options
Yes
Communication/Marketing
No
Cultural responsiveness/awareness
Yes
Interest
Yes
4. Describe the action steps the school/district will take to reduce the opportunity gap in student possession of ASB cards and/or participation in extracurricular activities for the up coming school year.
According to the student survey, less than 3% of students stated that cost was a barrier for them. We have provided documentation and marketed to students and families that there is help if they cannot afford the ASB cards or the participation fees. What was more telling on the survey are the students that aren't interested, have family responsibilities or jobs that are the barrier. In the 23-24 school year we will continue to survey students, provide information to our families and make a concentrated effort to reach out to students who may have barriers to see what we can do to provide support.
Click here to download a PDF of the above Woodland Public Schools' Gap Reduction Plan