Tuesday, May 30, 2023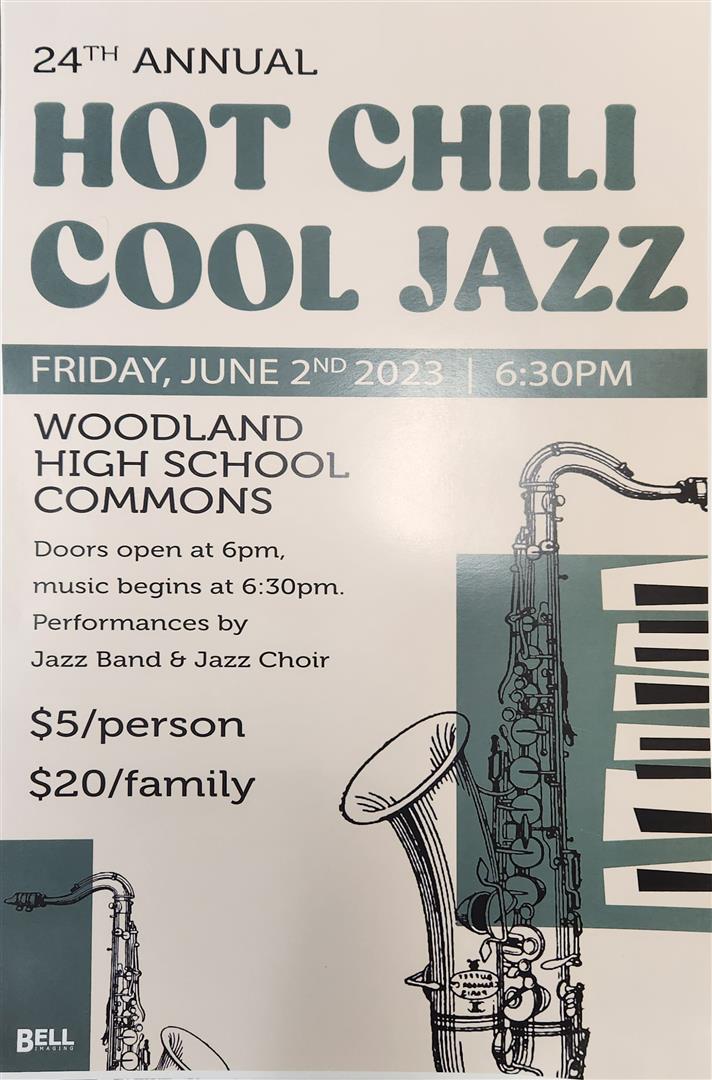 TEMPO's 24th annual Hot Chili Cool Jazz event is THIS FRIDAY, JUNE 2!
Come see our award-winning jazz ensembles perform their last concert the year and feast on some of the best chili in town!
There will also be a silent auction with dozens of fun items to bid on with all proceeds supporting our non-profit organization, TEMPO, which provides annual scholarships for Woodland's graduating student musicians, assistance for our district music programs, and sponsorships for students to participate in honor band activities outside of our school programs.
Doors open at 6 pm, music begins at 6:30. Tickets are $5 per person and will be sold at the door the night of the event.
Come out for a truly wonderful night of good food, great music, and fantastic fun! We hope to see you there!