Returning to School this Fall - A Letter from the Superintendent
Monday, June 22, 2020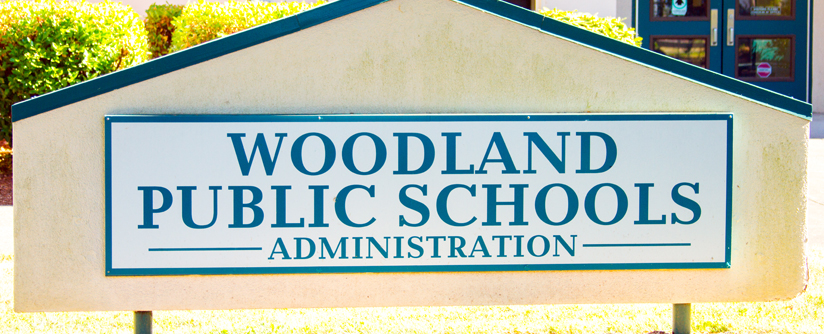 Dear Parents, Caregivers, Students, Staff, and Community Members:
Earlier in June, we invited all of our caretakers, students, and staff to take part in a ThoughtExchange, an innovative group-generated feedback system, to help plan our return to school this fall.
The community's participation and feedback was outstanding with nearly 900 individuals participating in the district's ThoughtExchange generating 1,175 thoughts and 26,700 ratings. If you would like to review the results of the inquiry, please visit the following link: https://bit.ly/WPS-ThoughtExchange-June2020
The most highly-ranked thoughts fall into four specific priorities: protecting the health and safety of our students; a return to normalcy with in-school learning; equity in remote learning; and educational opportunities for all students.
I wanted to take this time to review each of the priorities as well as provide you with our current plans on how we intend to address them:
Priority - Protecting Health and Safety
Unsurprisingly, all participants - families, students, and staff - identified health and safety — reducing the risk and spread of COVID-19 as the highest priority. The health and safety of our students, our employees, and our community is our top priority.
We have clear guidance from state and federal agencies (Dept of Health, Centers for Disease Control, OPSI, L&I) that we must follow in order to protect the health of our community. We are implementing strict cleaning and sanitation standards that follow these guidelines to ensure our facilities are clean and sanitized.
Students, staff, and visitors to Woodland's schools must be screened on a daily basis for fever and other health indicators. Staff and students showing any fever or potential symptoms of the virus including coughing, sneezing, etc. must stay home.
Priority - A Return to Normalcy and In-School Learning
A common theme of comments and feedback from participants spoke to the challenges of learning from home. Students expressed concerns over not receiving enough guided feedback from teachers. Parents and caretakers talked about feeling overwhelmed by the combination of having to work from home and ensure their children kept up with their studies. In addition, staff, students, and caretakers alike spoke to the importance of the social aspects of school from visiting with friends and classmates to enjoying the company of teachers and colleagues.
OSPI recently released guidelines for the return to in-school learning for this fall. While this news likely provides relief to many families, we must stress that in-school learning will not look the way we remember it.
The State Health Department, the Department of Labor and Industries, and the Office of the Superintendent of Public instruction have issued strict guidelines for preventing the spread of the COVID-19 coronavirus. These guidelines include strict social distancing and PPE requirements. For instance, masks and social distancing will be required for all students and staff. Many participants in our ThoughtExchange expressed displeasure with the idea of wearing masks, however, locally we must comply with this statewide directive. School will not look quite like how it has in the past.
While it is the goal of Woodland Public Schools to return to robust face-to-face instruction for all students, it may be necessary for the new school model to be a hybrid of in-school learning and home learning,
School districts must follow the guidelines provided by the state. If you have any questions, concerns, or comments regarding the guidelines, you may wish to direct your feedback to your local state legislator or OSPI.
We will continue to keep you informed throughout the summer as we learn more about in-school learning as well as extracurricular activities including athletics and clubs.
Priority - Equity in Remote Learning
Woodland Public Schools must be ready to pivot to a remote learning model in the event of a local outbreak of COVID-19. Given the expansive and diverse geographic area the district serves, many families expressed concerns regarding future remote learning due to the lack of high-quality Internet and/or access to appropriate technology such as laptops or other computers.
During the statewide closure, the district ramped up its procurement of Chromebooks for students without access. In the fall, each student in grades 5-12 will be issued a Chromebook. We are also exploring different opportunities for internet access for students who do not currently have adequate internet access. Should we need to reenter a remote learning environment during the next school year, we aim to ensure families who need Chromebooks and other learning tools will have them.
Priority - Educational Opportunities for All Students
Another concern many of our parents and students expressed in the ThoughtExchange related to how, even with all of the efforts to protect student and staff safety, there is still a risk. We want to be sure we provide the opportunity for a rich educational experience for all children within our community, whether they plan to return to the classroom for face-to-face instruction or prefer the opportunity to learn in a home-based model.
We offer rich opportunities for students who do not plan to return to face-to-face instruction through the Lewis River Academy Program and the TEAM Alternative High School. You can learn more about these programs by clicking here.
Change is the only constant
The COVID-19 pandemic is very fluid. Information and guidance is changing as scientists and public health experts learn more about this novel coronavirus.
We are hard at work planning what school opportunities will look like come September, and anticipate that we will be publishing our draft plan near the beginning of August. We will update you as these plans are developed in the coming weeks. I also encourage you to regularly visit our website for the latest updates.
In the meantime, take care of yourselves and each other, stay healthy, and enjoy the beautiful summer weather however you can.
Sincerely,
Michael Green, Superintendent of Schools