Registration

We will be following guidance from the WIAA, Department of Health and the Governor's office. In addition, we will continue following district protocol for Covid-19 safety.
Follow this link to see our governor's healthy Washington Road to Recovery.
Follow this link for the WIAA's return to play guidelines.
Follow this link for the latest competition seasons proposed by the WIAA.
---
ALL Registration, Forms, Parent Signatures will be completed through Family ID. Please click the logo below or use this link. Athletic payments must be paid in person at WMS and/or online using InTouch payments.
Before you can participate in sports at WMS you must complete Athletic Registration on Family ID and pay your fees at the WMS office or online through Skyward.
ASB Card ($20)
Athletic Registration Form (athlete and parent signature required)
Concussion and Sudden Cardiac Arrest Form (athlete and parent signature required)
Medical Release Form (parent signature required)
Participation Fee ($50)/If you are on Free or Reduced please ask the office for assistance
Physical (physician signature required)
Proof of Insurance
Scholastic Eligibility (see athletic handbook)
Sport Specific Inherent Risk Form (athlete and parent signature required)
All past due items must be cleared
For tools that you can use to foster growth in your athlete, download the "12 week talking points" attachment from the Schedules, Forms and Documents link at the bottom of the page. You'll find great resources you can use throughout the season.
Parents play a huge role in creating a positive experience for our athletes. NFHS offers a free Positive Sport Parenting Course and a Parent Self-Assessment that are both informative, and here is a video that every parent of an athlete should watch as well: https://insideoutinitiative.org/parentsplaybook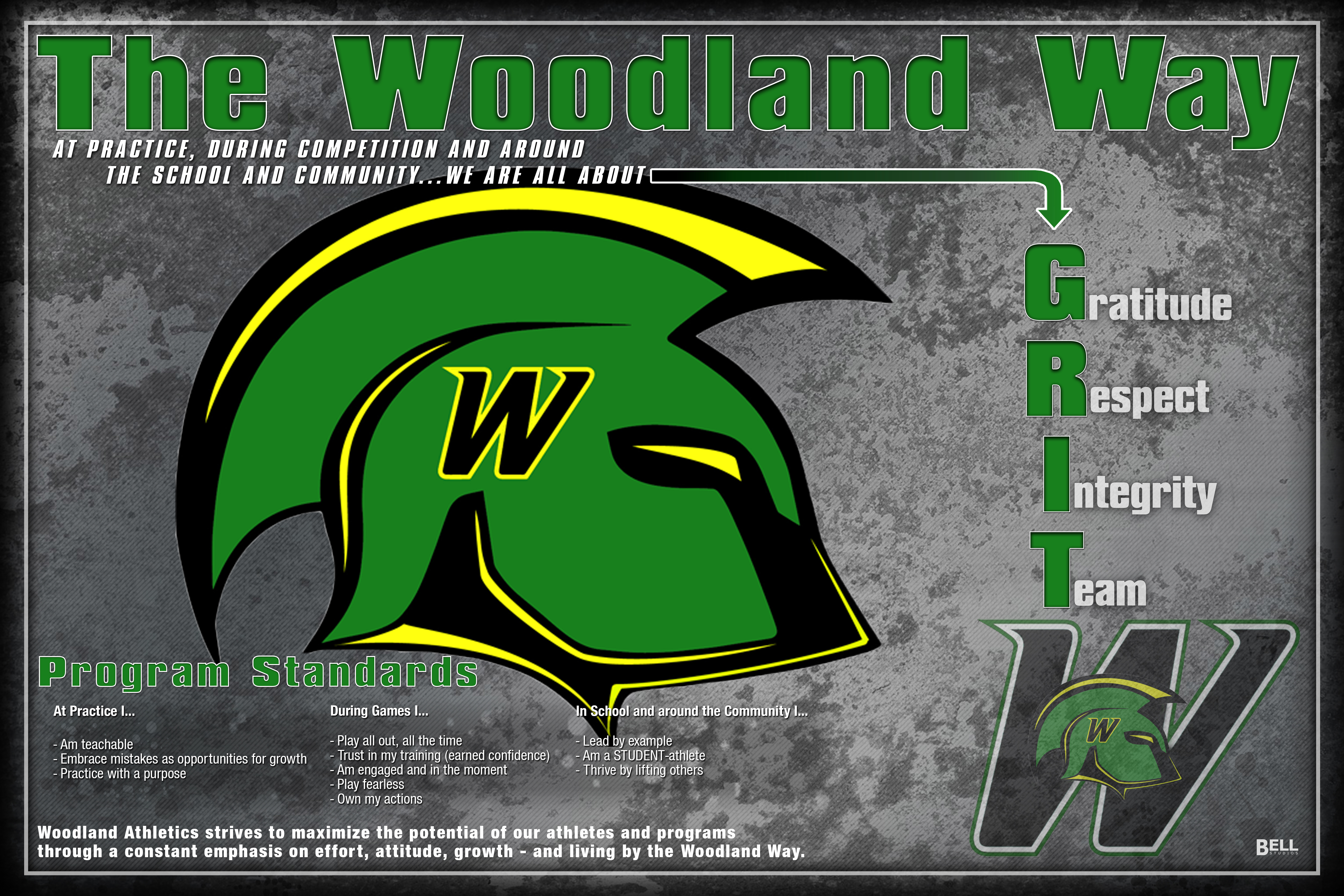 WSD Athletic Director
Paul Huddleston
huddlesp@woodlandschools.org
WMS Athletic Director
Angela Campbell
campbela@woodlandschools.org
---