Monday, July 10, 2023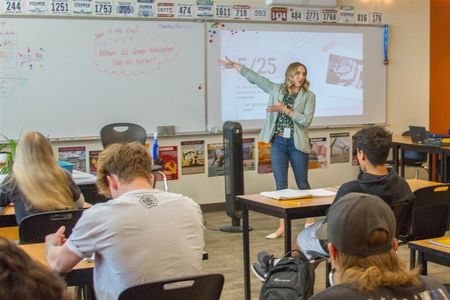 Julia Stepper, a WHS History Teacher, received the prestigious James Madison Fellowship

Julia Stepper, a history teacher at Woodland High School, received the prestigious James Madison Fellowship, a $25,000 scholarship supporting the graduate study of American history by secondary school teachers of history, government, and civics. The Foundation recognizes outstanding educators who demonstrate a deep commitment to the principles of the Constitution and its role in sustaining American democracy.
The application process for the James Madison Fellowship entails an extensive and rigorous process that involves multiple essays, letters of recommendation, transcripts, and other related information. "The essay prompts focused on the study of the principles of the U.S. Constitution, and, naturally, required a lot of detailed and meticulous work," said Stepper. "In total, I wrote nine essays for the application which took me more than a month to complete."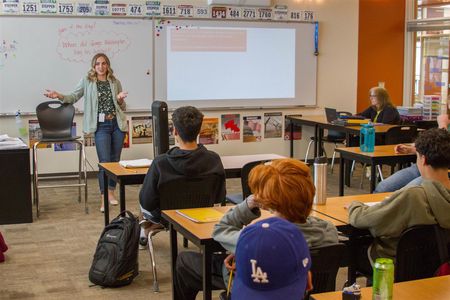 The Fellowship awards selected teachers with a $24,000 scholarship to pursue a graduate degree in American History
Additionally, Stepper outlined her intended graduate program, detailed the courses she would undertake, and demonstrated how her studies would align with the Foundation's expectations. "A master's degree would help me grow in my field as a social studies teacher as well as help me further my career," she said. "I intend to earn my degree in American History."
Motivated by a genuine love for learning, Stepper embarked on this path to further her education. "I knew I wanted to be a teacher since early high school but wasn't entirely sure of my decision since my mom, aunt, and all of my cousins are teachers, education was all I knew," she said. Stepper, a Woodland High School graduate herself, was a teacher's aide for Shari Conditt, a government teacher at the school who is now a colleague and mentor. "Shari encouraged me to pursue a teaching degree so I took that moment as a sign to pursue a career in education and here I am, teaching at Woodland High School and sharing a wall with my mentor," said Stepper. "I am so grateful for this opportunity."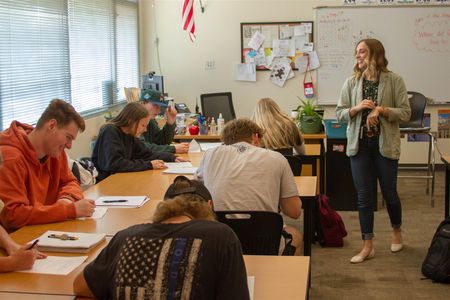 A Woodland graduate herself, Julia Stepper now teaches alongside some of her favorite teachers when she was a student
Among her favorite memories from the first few years of her teaching career, Stepper's most cherished involve spontaneity. "I love when a discussion I thought might last ten minutes stretches through the entire period because my students are so engaged in the topic," she said. "In those moments, I feel the most authentic and original, and those are the moments I remember most."
Initially, Stepper intended to teach at the middle school level, however post-pandemic hiring shortages made finding a position in Woodland challenging. "My mom, who works at Kalama High School, ended up sending me the job listing at Woodland High School," she said. "Honestly, the idea of working with Shari Conditt, Kyla Keefer, and Katie Klaus really got me interested in applying, and I am now blown away at how much fun it is to be a high school teacher."
Learn more about the James Madison Fellowship:
Named in honor of the fourth president of the United States, acknowledged as the "Father of the Constitution and Bill of Rights," the James Madison Fellowship funds up to $24,000 of each Fellow's course of study towards a master's degree. That program must include a concentration of courses on the history and principles of the United States Constitution. Founded by an Act of Congress in 1986, the James Madison Memorial Fellowship Foundation is an independent agency of the Executive Branch of the Federal Government.
Additional information may be found at www.jamesmadison.gov