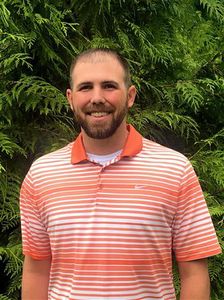 Dear Columbia Students and Families,
It is my pleasure to welcome you to Columbia Elementary School. My name is David Starkey and I am your principal. I am honored to have the opportunity to lead such a diverse, student focused school, staffed with such dedicated individuals who consistently focus on creating and providing a positive learning opportunity for ALL students. CES is a special place and I am grateful to be a part of it.
I have been in the field of education for more than 10 years and had the opportunity to work with students ranging from Kindergarten through eighth grade. During this time, I served as an elementary teacher, a middle school achievement specialist, an elementary assistant principal and an elementary principal.
On a personal note, my wife and I greatly enjoy living in the Woodland community where we have resided for years. I have three wonderful children, Sophia, Preston, and Eli, all of whom attend Woodland Public Schools. My amazing wife also works in education and serves as a Special Education Teacher at North Fork Elementary. We absolutely love Woodland and all that it has to offer.
I am committed and assure you that we will create the best learning opportunity for your children regardless of the extraordinary life events that may come our way. Although our new circumstances may not be what we consider "normal," we will work to create the most enriching and consistent focus on academics that we possibly can by providing rich learning experiences for all students. In addition, my personal goal is to create a positive environment and lasting partnership with you, the parents, community and students of Columbia Elementary. Together, we will move mountains.
If you ever have any questions or concerns, please feel free to contact Columbia Elementary at (360) 841-2900 or at starkeyd@woodlandschools.org.
Sincerely,
David Starkey
Principal