Wednesday, August 16, 2023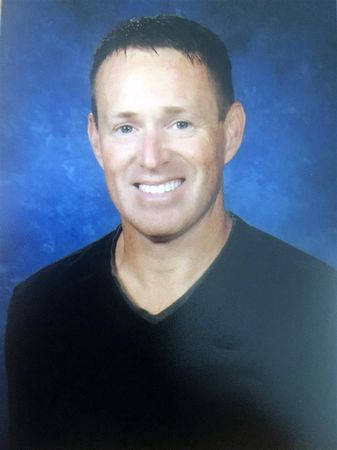 Paul Huddleston has served as Athletic Director for Woodland Public Schools since 2010
Woodland Public Schools announces the departure of esteemed athletic director, Paul Huddleston, who has been an integral part of the Woodland educational community since 2010. Huddleston has decided to seize an opportunity too good to pass up, leading to a bittersweet farewell to his role in Woodland Public Schools.
Under Huddleston's dedicated leadership, the athletic program at Woodland Public Schools has flourished, capturing the hearts of students, parents, faculty, and the entire community. His passion for nurturing talent, promoting teamwork, and instilling lifelong values through sports has left an indelible mark on the Woodland community.
Huddleston decided to pursue a career in education watching his father work while growing up. "My dad was a teacher and administrator for Woodland High School and I wanted to follow in his footsteps," said Huddleston. Huddleston started by earning his endorsement to teach K-8 as well as a K-12 endorsement in technology. He also holds a master's in educational technology and is halfway through earning his administrative credentials.
Prior to his time in Woodland, Huddleston spent 15 years with Kalama School District as a teacher, coach, and technology director. When Kalama offered him the opportunity to become athletic director, his passion for school sports made him know it was the right decision. "After years of coaching, I knew I would absolutely love the role," he remembered. "I truly believe that the experiences our students have in our athletic programs help prepare them for success in life; I know that's what sports did for me."
When he started with Woodland, he initially taught middle school math and technology courses before becoming the district's athletic director. Working with kids and dedicated colleagues drove Huddleston to succeed. "Woodland has the best kids - and I truly mean that; Woodland's athletes have embraced the idea of being 'gritty' and outworking their opponents, and I will continue to be excited to see Woodland athletics continue to compete going forward," he said. "Additionally, I love the people I work with; they dedicate a huge portion of their lives to other people's kids with very little outside praise or financial compensation - I can't put into words how much I appreciate their selflessness."
During Huddleston's tenure, the athletic department achieved remarkable milestones, with student-athletes excelling both on and off the field. He implemented innovative initiatives that fostered a culture of sportsmanship, discipline, and growth, earning Woodland Public Schools recognition for its exceptional athletic achievements.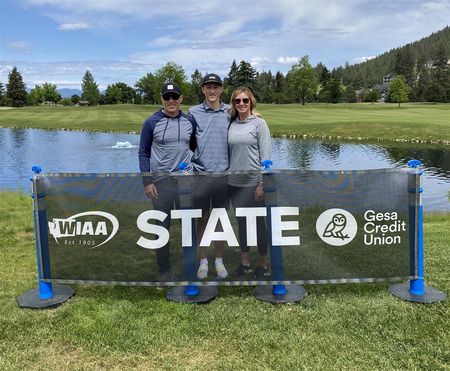 Paul Huddleston (seen here with son, Dane, and wife, Malinda) accepted the position of Dean of Students for Cascadia Tech Academy
Huddleston's departure comes as he has been offered his dream opportunity of serving as Dean of Students at Cascadia Tech Academy, the cooperative partnership of ten school districts in southwest Washington previously known as the Clark County Skills Center. "This was the only job I would consider leaving Woodland as my other passion is the trades, and this opportunity would probably not have come open again for me, so I had to go for it," explained Huddleston. "I will finish my admin degree this year while working there, and plan to become an assistant director in the future as I know the incredible opportunities that program offers its students; I'm excited to be a part of their administrative team and help them grow their already outstanding program."
"Paul's unwavering dedication to our students and their holistic development has been truly inspiring," said Michael Green, Superintendent of Woodland Public Schools. "While we are saddened to bid farewell to such an outstanding leader, we understand that great opportunities come knocking at the right time. Paul's legacy will undoubtedly continue to shape our athletic programs for years to come."
As he embarks on this new chapter, Huddleston remains deeply grateful for the incredible support and camaraderie within the Woodland community, "The decision has been extremely difficult as I love being in Woodland – I love our kids, my coaches, the support staff, and the entire community – we have such a great team," he said. "It takes a village and there are so many wonderful people who contribute in one way or another to make the athletic opportunities at Woodland a positive experience – I will truly miss watching our kids compete and seeing our coaches do what they do; they are so great at building relationships and truly care about the kids they coach."
"We wish Paul the very best in his new endeavor and express our heartfelt gratitude for his exceptional contributions to the growth and success of Woodland Public Schools' athletic departments both on and off the field," said Green. "As Paul moves forward into this exciting opportunity, he takes with him the well-wishes, fond memories, and gratitude of a community that will always consider him a cherished part of its story."
The search for a new athletic director to allow for a transition of Woodland's athletics is already in motion to ensure a seamless continuation of Woodland Public Schools' commitment to fostering excellence in sports and character.