Wednesday, June 22, 2022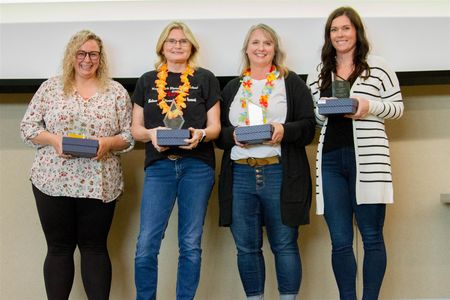 Woodland recognized its Employees of Excellence on Friday, June 17
Each year, Woodland Public Schools invites staff and community members to nominate school employees whose efforts have exceeded expectations for the annual Employee of Excellence awards.
The awards recognize individual employees for creating a positive, caring, and productive school environment through exceptional effort, dedication, or performance in their areas of responsibility. During the past year, constantly changing health guidelines made for challenges for all employees across the district to overcome.
This year's Employee of Excellence Award Winners are Kelly Beasley, Kady Gates, Jodi McLendon, Sandy Owens, and the entire district-wide Nursing Staff.
Award winners were recognized by Superintendent Michael Green and Assistant Superintendent Asha Riley during an end-of-year staff gathering where each recipient was presented with a plaque recognizing their contributions.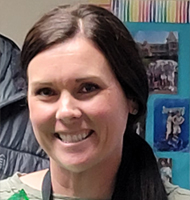 WEA – Kelly Beasley
Following are a few comments from those who nominated Kelly:
Kelly goes above and beyond for students, parents, and staff. She advocates for students in need and helps them get shoes, clothes, deodorant, and other supplies.
Kelly's students respect and adore her. She cares for her students and her students feel loved. She encourages her students and pushes them to strive for the best. Overall, Kelly is a phenomenal teacher and person.
Kelly goes out of her way to ensure her students succeed. She's a kind and amazing teacher. My son loves her class and enjoys learning from her. She makes him want to do his best. Woodland's students are blessed to have a teacher that is so supportive to their education and to them as students. As a parent, I feel blessed to have my son in her class.
Our family has been blessed to have Mrs. Kelly Beasley teach all three of our kids. Two out of our three kids have been placed in her advanced math class through the years. While our two boys struggle with reading and have been diagnosed with dyslexia and are on a 504 Plan, they excel at math partly because of Kelly's support.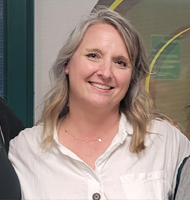 WSA – Jodi McLendon
Following are a few comments from those who nominated Jodi:
Jodi is always kind and respectful. She demonstrates this by how she greets parents, cares for students, and responds to the community. She is an anchor that helps to hold the school steady during difficult times.
Jodi is organized and professional. Not only does she complete tasks, she goes the extra mile and does a great job in a timely manner. Her sense of humor and commitment to the district continue to be commendable!
Jodi comes in each day and serves our kids with empathy and kindness. There have been multiple instances of her going above and beyond to try and help students and their families. She has dedicated her life to those in Woodland, and I truly do not think there is anyone more deserving than her.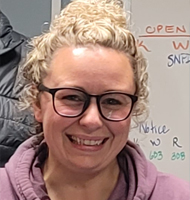 KWRL – Kady Gates
Following are a few comments from those who nominated Kady:
Kady is always positive, upbeat, happy, and willing to go the extra mile every day.
Kady does everything. She is the first to jump on route or anything. When people in the office get things screwed up, they come to her to pull their butts out of the fire. She gets it done, even forgoing family life from time-to-time if that's what it takes to get the job done.
Kady puts this job ahead of everything. She wears many hats and keeps the bus transportation running, all while trying to stay sane.
Kady is kind and considerate in her daily communications, helping us drivers to effectively complete our routes and look forward to coming back to work each day. She honestly cares about everyone.
Kady is always on. She always has a happy face, she's always kind and helpful, and she's always a pleasure to be around even though she comes to work before 5 a.m. Kady picks up the slack and stays late, if needed. She is someone you don't want to say "no" to and is an absolute pleasure to work with.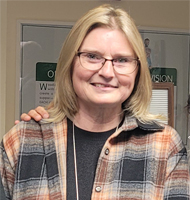 SEIU – Sandy Owens
A few comments from those who nominated Sandy:
Sandy is very helpful; considerate to all adults and kids; and always has a great attitude! Also, she is here for the kids!
Sandy makes herself readily available, going wherever she is needed, and doing so at all times. She's a positive happy face for the kids.
Sandy is constantly going above-and-beyond in her job duties for her colleagues and students. She's an all-around amazing person who definitely deserves recognition.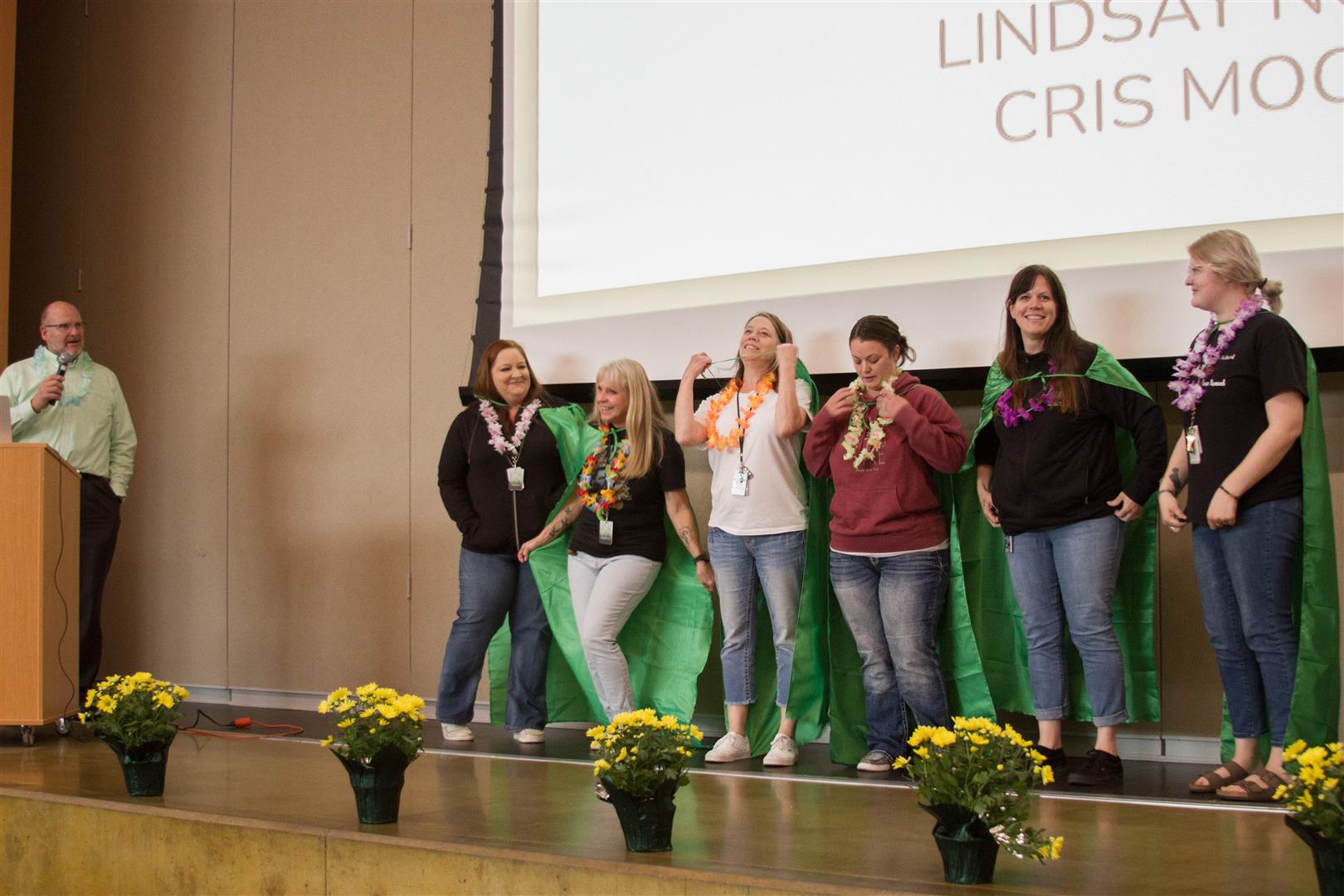 Woodland Public Schools recognized its entire nursing staff for their tireless work during the COVID-19 pandemic
Hero Award – Nursing Staff
A few comments from those who nominated the Nursing Staff:
Our health room members have had a heck of a year juggling normal health room duties with the stresses and responsibilities that COVID has delivered. They have screened, monitored, tested, contact traced, and navigated sometimes very difficult situations with grace, humor, and diligence.
The health room team is a major reason each school was able to stay fully in-person during the dark days of Delta and the even darker days that were brought by the beast known as Omicron.
Our nurses have been our health warriors throughout COVID. They spend their days testing and then spend nights and weekends contact-tracing. They never complained. They're amazing!
Our nurse carried a huge load through the pandemic. She has done so effectively, keeping student well-being at the forefront of all she does, and maintained an incredibly positive attitude. She has been, in a word, amazing.
Our school nurse handled an extremely stressful job with both tenacity and grace. She endured such incredibly difficult circumstances and remained so positive through it all. I am amazed by her poise under-pressure, and she deserves the absolute highest of accolades.
Woodland Public Schools accepts nominations for the Employee of Excellence Awards from both staff and community members throughout every school year from its website at www.woodlandschools.org/employee-of-excellence.