Monday, September 27, 2021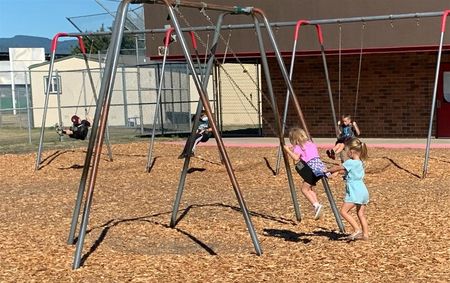 Woodland Public School's Woodland Child Care (WCC) program received a $50,000 grant from the Cowlitz Tribe
The Cowlitz Indian Tribe awarded a $50,000 grant to Woodland Child Care (WCC), the childcare program provided by Woodland Public Schools for before- and after-school care for students.
The WCC program provides school-age care at both elementary schools with a variation of the program offering services at Yale Elementary, the district's remote school located in Ariel, Wash. "Between all of our campuses, we serve more than 120 students," said Melissa "Missy" Sorensen, director of WCC. "Our mission is to provide a caring and nurturing environment to all children."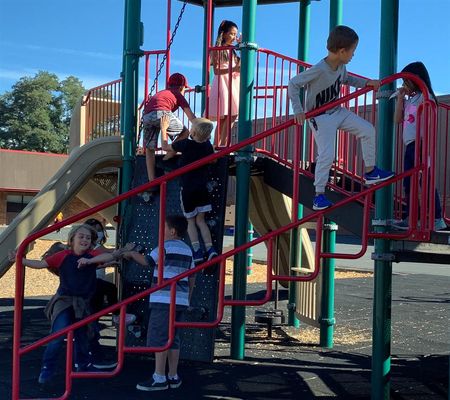 WCC currently provides childcare services for more than 130 Woodland students
Sorensen has been supervising Woodland Public Schools' childcare program for more than 20 years. "I was approached by the district's community liaison in 1999 to see if I would run a before- and after-school childcare program for the district," she said. "Woodland has always needed more childcare options, so I said 'yes,' and since Woodland has continued to grow, the need for childcare has increased with that growth."
As many families know first-hand, childcare costs have increased over time thanks to the increase in the need for quality childcare. The Covid-19 pandemic compounded the issue with childcare programs throughout the state and the country closing in March 2020. "With the support of the school board and our district administrators, WCC reopened its doors for full-day care in June 2020 and supported virtual learning for our students," said Sorensen. "However, we had to hire extra staff to maintain small group sizes and manage the additional health protocols presented by the pandemic which was made even more costly due to lower attendance rates resulting in less revenue generation."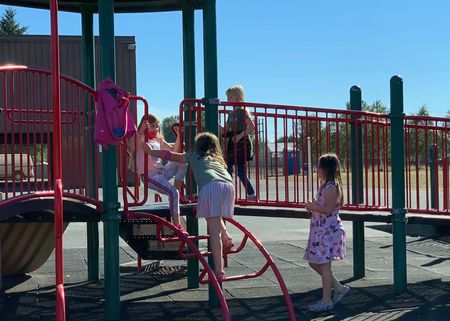 The Cowlitz Tribe's generous grants have helped keep the cost of childcare down for Woodland families
Over the past two years, the Cowlitz Indian Tribe has awarded the WCC with two grants, the most recent of which was in September 2021 for $50,000. "These substantial grants provide funds to hire staff, maintain our playground facilities, replace failing equipment (most recently a refrigerator) as well as purchase personal protective equipment, craft supplies, and toys," said Sorensen. "The support of the Cowlitz Indian Tribe has been instrumental in allowing the WCC to operate and provide childcare services to the children and families of the Woodland community; we are so grateful for their ongoing generosity and support of both the WCC and Woodland Public Schools."
The Cowlitz Indian Tribe is a growing force in community-building throughout the region including Clark, Cowlitz, and Lewis counties as well as parts of Pierce, Skamania, and Wahkiakum counties. The Tribal Council, composed of elected professionals adept at managing multiple programs and projects, leverages grants into multi-million dollar operations. Recent projects include a modern health clinic in Longview; health services in Tukwila and Vancouver; and viable housing units at its St. Mary's complex near Toledo. To learn more, visit the Cowlitz Indian Tribe website at www.cowlitz.org.
For Woodland families interested in enrolling Woodland Child Care (WCC):
Families interested in enrolling in WCC can learn more by contacting Program Manager Missy Sorensen at (360) 607-7926 or via email at sorensem@woodlandschools.org. You can also learn more by visiting the district's dedicated webpage: www.woodlandschools.org/childcare