Free Internet Access for Qualifying Families
Tuesday, October 20, 2020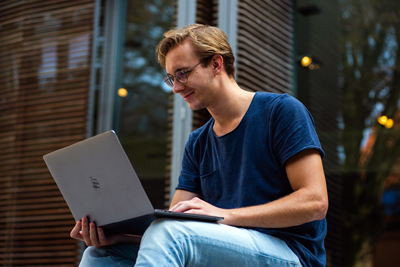 Many Woodland Public Schools families may qualify for free broadband internet access from now until June 30, 2021 thanks to the K-12 Internet Access Program.
If your family is eligible for the Free and Reduced Meal program and you didn't have an internet connection in your home prior to August 2020, you qualify for free internet access.
To confirm eligibility, internet providers will need a few details from you about your income. This information will be shared with Washington State's K–12 education department through a secure access portal and will never be used for any other purpose. Please note, the State of Washington will audit eligibility throughout the program. Should they determine your family's eligibility status has changed, service will be discontinued under terms of this program.
To enroll, follow the below instructions for your local broadband provider:
Which provider should families contact?
If you are in the Comcast service area, apply to them, see https://www.xfinity.com/locations/in-my-area (click "Change Location" to enter a specific address). If not, try the Ziply service area, see https://get.ziplyfiber.com/sales. If neither of these will serve your address, then please reach out to Presidio.
For additional information or help: Please call Gabby Meador, Director of our Family and Community Resource Center, at (360) 841-2718.