EDIT MAIN
Parent Education
WELCOME TO THE PARENT EDUCATION WEBSITE.
This website provides you with access to classes, videos, tutorials, and other information to assist parents with their students' educational and personal growth. Please visit often to see what new offerings we have in store!
---
Register for free Parent Education classes!
Woodland Public Schools offers workshops and classes to help you with your students including:
Screens and Teens - Is technology taking over your home? Learn how to help your teen manage the effects of screen time and get the essential information parents need to create a safe environment online. This will be the best ONE HOUR investment you make for your teen.

The Screens and Teens classes were made possible thanks to a grant from LifePort, a division of Lockheed Martin, dedicated to digital equity and helping parents learn the ins-and-outs of technology to help their children.

Parenting with Purpose - A six-week workshop series that addresses common parenting concerns, reviews child development, and shares parenting skills to create positive relationships and peaceful homes. Designed for parents of Pre-K – 5th Grade.
FREE childcare and light dinner served each session.

This workshop was made possible by funds donated by the Woodland Grange and the Children's Home Society.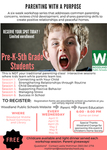 Parenting with a Purpose Informational Flyer. Select English or Spanish.
---
Register for free Youth Mental Health First Aid classes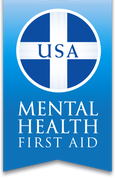 Youth Mental Health First Aid is designed to teach parents, family members, caregivers, teachers, school staff, peers, neighbors, health and human services workers, and other caring citizens how to help adolescents (age 12-18) who are experiencing a mental health or addictions challenge or are in crisis. Youth Mental Health First Aid is primarily designed for adults who regularly interact with young people.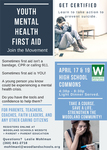 The course introduces common mental health challenges for youth, reviews typical adolescent development, and teaches a 5-step action plan for how to help young people in both crisis and non-crisis situations. Topics covered include anxiety, depression, substance use, disorders in which psychosis may occur, disruptive behavior disorders (including ADHD), and eating disorders.
Classes will be offered free-of-charge on Tuesday, April 17, 2018 andThursday, April 19, 2018 from 4:30 p.m. to 8:30 p.m. in the Woodland High School Commons located at 1500 Dike Access Road, Woodland, Washington 98674. Register online by clicking here
---
Lower Columbia College at Woodland Public Schools
Lower Columbia College offers the following programs at Woodland Public Schools:
ESL - English as a Second Language classes are designed for adult students, 16 years or older, who need to acquire the English skills to pursue a career in today's job market.
GED - The General Educational Development (GED) credential is widely recognized by colleges, training schools, and employers as equivalent to a high school diploma. ABE classes can prepare students for the official GED tests, college classes, and current or future work.
High School 21+ Program - Designed for students, 21 years of older, who want to finish or earn a Washington State High School Diploma and prepare for college.
Schedule
Every Monday and Wednesday
6:00 – 9:00 pm
Woodland Primary School Campus, Portable #9 - 600 Bozarth Ave, Woodland, WA 98674
Students can enter classes at any time during the year. Classes cost just $25 per quarter with financial assistance available for those who qualify. Stop by during class session to register or contact Lower Columbia College, 360.442.2580. https://lowercolumbia.edu/transitional