EDIT MAIN
The Woodland School District Board of Directors
The Woodland School District Board of Directors consists of five school board members, elected by ballot by the registered voters of the district. Except as otherwise provided by law, board members hold office for terms of four years and until their successors are elected and qualified. The terms of board members are staggered as provided by law.
The school board acts as the policy-making body of the district and is responsible and accountable for planning, policy, advocacy, and evaluation. Working within a framework of state and federal laws, the board provides direction for the district, approving policies, making financial decisions, determining building needs, and approving the budget. The board regularly reviews the progress of the district.
---
Superintendent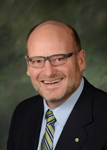 Michael Green
360.841.2700
greenm@woodlandschools.org
It is an honor to serve as superintendent of the Woodland Public Schools since 2007. Woodland has been a great place for my own children to grow and learn. It is a community that I have grown to love and am proud to call it my home. My driving goal is to see our school board vision become a reality for each child.
My adult working life has been committed to public education. I am passionate about the purpose, mission, and work of public schools as a pillar of our democracy. I have taught in a one-room schoolhouse in a remote Alaskan village, taught first-grade in the Puget Sound area, and served as an elementary principal, assistant superintendent and superintendent.
I hold a Bachelors degree in Business, a Bachelors degree in education, and a Masters degree in Educational Leadership. I have completed extensive post-graduate education and hold a superintendent's certificate.
I am married and together we are parents to two great kids. A daughter who graduated from Woodland High School in 2015 and a son who graduated with the class of 2017.
---
Meet Our Board of Directors
District #1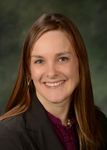 Sarah Stuart
sarah.stuart@woodlandschools.org
Sarah was raised in Woodland and graduated from Woodland's schools. Following graduation, she earned her Bachelor's Degree in nursing from Linfield College, worked as an RN for eight years, and is currently staying home to raise her young children.
She and her husband, Dan, have three children including two sons who currently attend Woodland Public Schools. Sarah loves the Woodland community and cares deeply about the education her children receive in Woodland schools.
"As our community grows in size and diversity, I look forward to seeking solutions to meet the needs of all the children in our community."
District #2

Janice Watts
janice.watts@woodlandschools.org
Janice was raised in Woodland and attended Woodland schools. After graduating Woodland High School, she focused her attentions on raising a family and working to the banking field. Currently she is the owner and operator of a local business. Janice and her husband currently have four children who have all graduated from Woodland's schools.
"As a parent and member of the community, I remain very interested in our children's education in our fast-growing School District."
District #3
Lesa Beuscher
lesa.beuscher@woodlandschools.org
Lesa chose to call Ariel/Woodland area home in 1992 after returning from Germany where her husband, Richard, was stationed with the U.S. Army. Lesa has been employed by the same Woodland business for more than two decades.
Lesa and Richard have been married for more than 25 years and have two daughters: Alesha, a 2015 graduate of Woodland High School, and Katelyn, who graduated in 2018. Lesa holds a Bachelor's Degree in Psychology from Western Washington University.
"It's an exciting time for our district with the addition of the new high school, but I believe we may face challenges with the growing population. My board experience with Lewis River Little League, the Woodland Rotary and the Planters Days Committee will help me serve the school board with discernment, integrity and our students' best interest in mind."
District #4

Matt Donald
matt.donald@woodlandschools.org
Matt attended Woodland Public Schools, graduating with the class of 1999. He and his wife Kim have three children attending Woodland Schools. Matt holds a Bachelor's degree in Human Development and Psychology with an emphasis in Early Childhood Education from Washington State University. He currently works in the electric utility industry as a federal contractor with a special focus on teaching and learning for electrical engineers and other system operations staff, including designing, implementing and maintaining an entire training program.
District #5
The District #5 Director, Steve Madsen, resigned his position on November 13th. The board will be working in the coming month to develop a plan to recruit and appoint a replacement director who will serve the two years remaining in Director Madsen's term.
Our Student Representative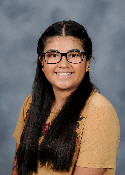 Camila Avelar
Camila Avelar is a Woodland High School student who participates in ASB, Choir Club and the Honor Society. She serves as the student representative to the Board of Directors.