EDIT MAIN
Elementary School Reconfiguration
Beginning with the 2019-20 school year, Woodland Primary School and Woodland Intermediate School will transition into neighborhood schools serving students in grades K-4 as neighborhood schools, reconfiguring from their existing grade structure of grades K-1 at Woodland Primary and grades 2-4 at Woodland Intermediate. Yale Elementary will continue serving students in grades K-4.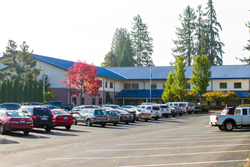 This section of the website will provide information about the reconfiguration planning process throughout the 2018-2019 school year including the following:
Updates about current status and next steps
Opportunities for community involvement
Answers to Frequently Asked Questions
Please select from the menu
on the left to learn more.
We encourage you to send any questions, concerns, or feedback for us to address to
jacobsoe@woodlandschools.org or by calling the district office at (360) 841-2700.