$50k-for-20 Scholarship Fundraiser kickoff event a success
Woodland Public Schools
Friday, March 15, 2019

Woodland community members, school district staff and students attended the annual $50k-for-20 High School Scholarship Trust Fund's annual fundraiser on Thursday, March 14, 2019!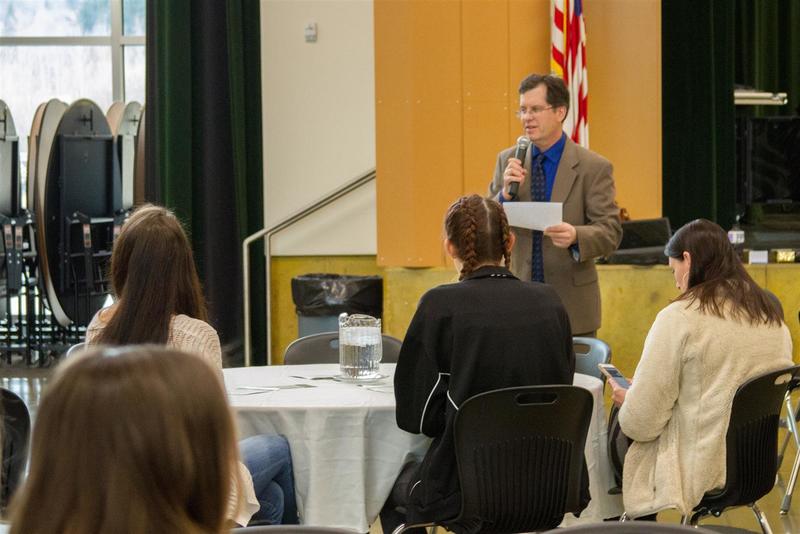 Board Director Steve Madsen served as the Master of Ceremonies for the event
Attendees toured the Career & Technical Education (CTE) facilities and munched on delicious appetizers prepared by the Culinary Arts students of Woodland High School before Steve Madsen, Board Director, introduced the event and the night's agenda. As the audience said the Pledge of Allegiance, a Woodland High School American Sign Language student signed the pledge.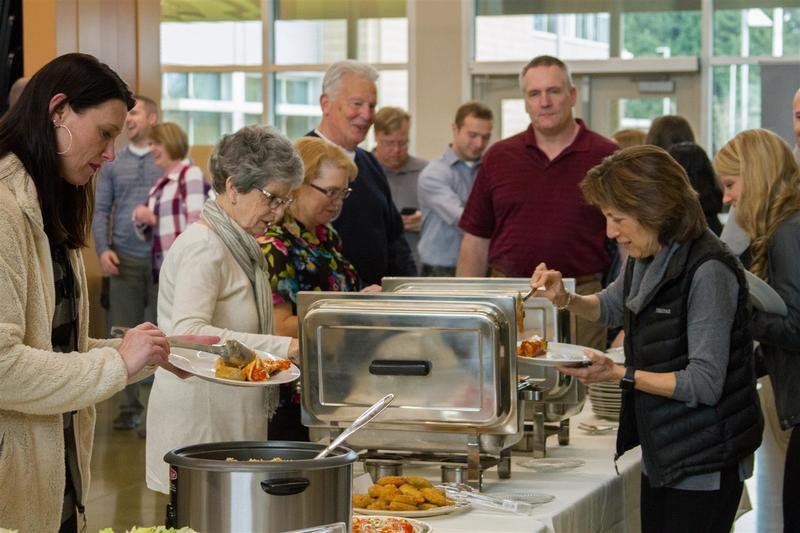 The dinner featured Mexican cuisine including a variety of burritos, Spanish rice, jalapeno poppers and many other dishes including decadent cupcakes for dessert.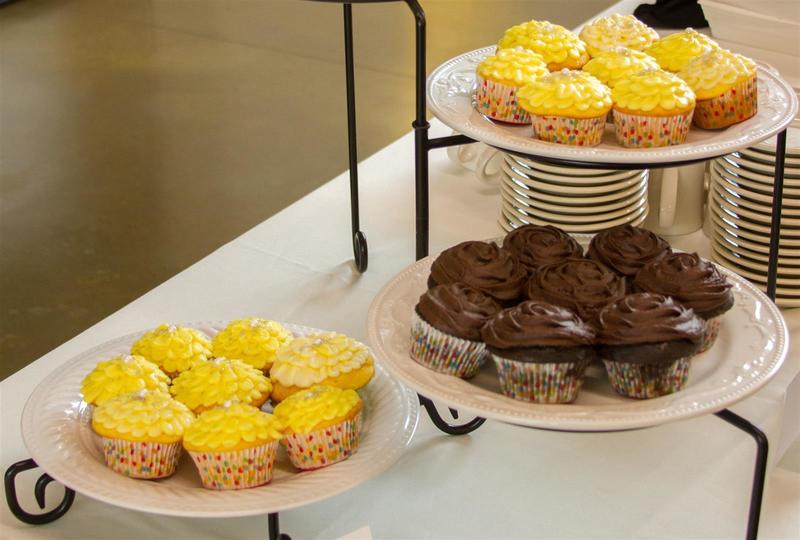 Terry Richards, Woodland resident, created a video with interviews from past scholarship recipients touting the importance of CTE education in high school and the effects CTE had on their future plans.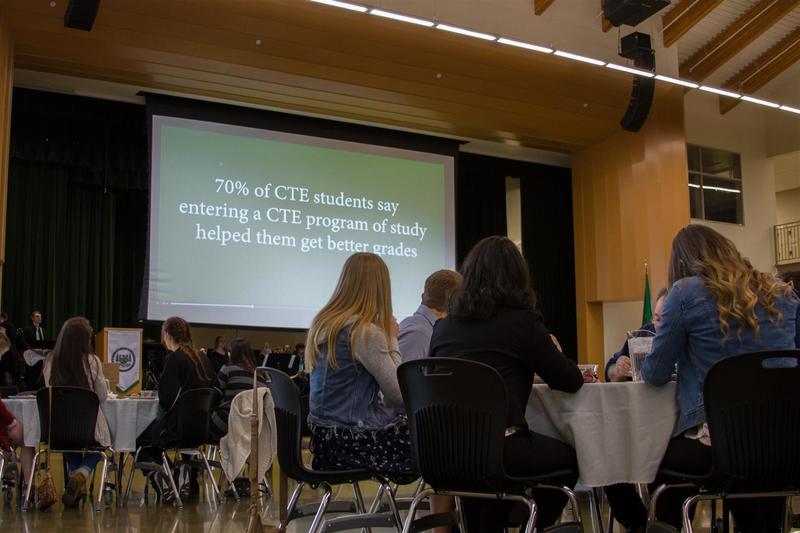 Woodland community member, Terry Richards, created a video with interviews of past scholarship recipients speaking of the importance of CTE
The High School's Jazz Band played while attendees dined and perused the Silent Auction. The auction featured donated wood and metal artwork created by Woodland High School students as well as a variety of excursions generously donated by Woodland community members including a dogsled trip up Mount St. Helens, tickets to shows, fishing trips, oil changes and much more. In addition, local restaurants and businesses provided door prizes which were raffled out throughout the course of the evening.
The Woodland High School Jazz Band performed a number of excellent songs as part of the event

The evening closed with Mr. Madsen recognizing the many people who made the event possible including Kimberly Miller, Woodland High's Culinary Arts Teacher; the members of the committee; and the many, many community members who generously support Woodland Public Schools.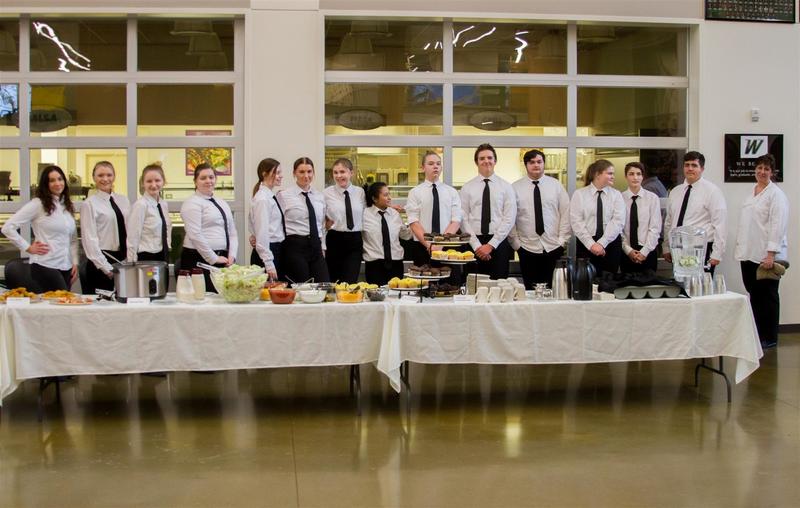 Kimberly Miller's Culinary Arts students prepared and served the food for the event

Thank you, everyone for making this year's Fundraiser Kickoff Event such a success!
To learn more about the $50k-for-20 Scholarship Trust Fund, visit the website: www.woodlandschools.org/50k-for-20