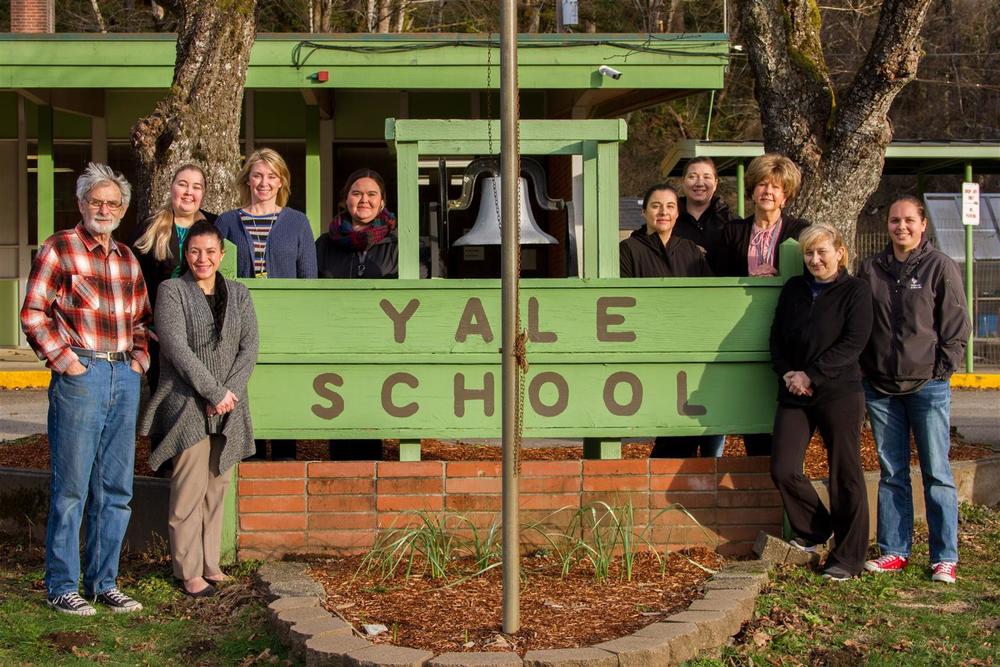 Yale Elementary School attracts teachers looking for a non-traditional classroom experience
Woodland Public Schools
Monday, February 04, 2019
Although more than 20 miles separates Woodland Public Schools from Yale Elementary School, one of the district's three elementary schools serving K-4 students, the location is all that's remote about the school as the staff remains very much a part of Woodland Public Schools.
With a total school enrollment between 40-50 students and multi-grade classrooms, the unique school attracts teachers looking for an experience very different than a typical classroom from its early beginnings all the way through to present-day.
Yale School initially hired husband-wife teaching teams
John Huffman and his wife Kathy taught at Yale School beginning in 1978. Yale's teaching positions became available shortly after Huffman had finished going back to college to receive his teaching degree in Seattle. "My wife was having a hard time finding a teaching job near Settle when I earned my degree and that's when we found Yale School needed a husband-wife teaching team," he said. "We drove down to Yale beforehand to see the school and were surprised by how well-equipped the building was – we were expecting to see the old schoolhouse we'd seen in pictures."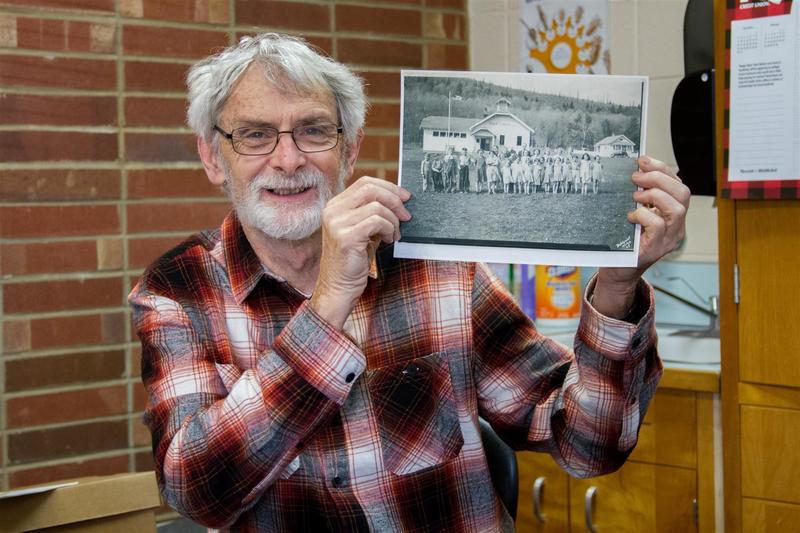 When John Huffman and his wife first arrived to teach in 1978, they were pleased to discover that the original schoolhouse in the photo Huffamn is holding here had been replaced with a newer facility.
During the job interview, Huffman asked how long they would have to wait to find out if they would get the positions. "The interviewers asked us to wait in the hall, and, after just a few minutes, they called us back in and offered us the jobs," he said. "I truly believe God had a hand in it as the previous teachers had only recently decided to have a baby and move into Woodland."
For Huffman, the biggest challenge he encountered in his decades of teaching at Yale was the eruption of Mount St. Helens in 1980. "We knew the mountain was rumbling a lot when we suddenly heard a big boom," he recalled. "We had to finish off the school year teaching in the Woodland library while we waited for the 'all-clear' to return to the area months later."
Huffman has always loved the tight-knit community of Yale and the surrounding towns. "This was where we wanted to be – moving here was like putting on a nice glove that fit perfectly," he said. "The community has always been completely supportive of Yale by making sure we have what we need and helping out all the time."
Despite teaching 20 miles from Woodland, Huffman and his wife always felt they were a part of Woodland Public Schools. "We never felt isolated from the rest of the school district," he said. "We were always included in every activity and district administrators worked closely to help us develop lesson planning, implement new technology and provide anything else we might need here."
Even in retirement, Huffman continues to teach art once a week at Yale. "Teaching is so incredibly important to me," he said. "If I didn't have teaching, I'd miss the kids – I just love working with kids so much."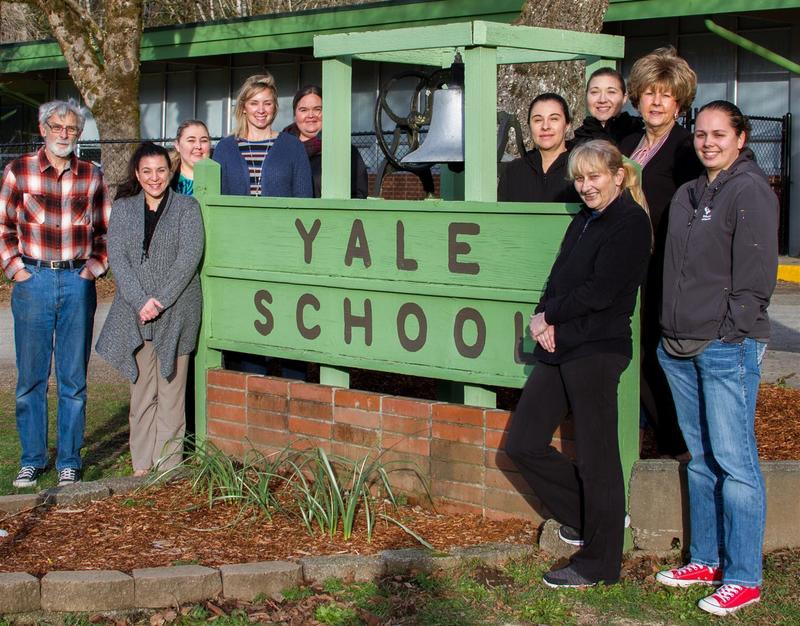 Yale's staff agrees that teamwork is one of the keys to the school's success

Yale's small size is one of the secrets to its success
Sharon Stuart, a special education paraeducator, started working at Yale School more than 20 years ago. "I always loved Yale for the quality of the education when my kids attended here, so when a job became available, I applied," she said. "Yale's small size lets us focus more on each student no one gets lost."
Sarah Taylor teaches fourth grade and agreed with Stuart. "Our school is so unique because we get to know each of the kids at such a deep level," she said. "The multi-grade classrooms also encourage kids to interact with different age groups so you get to watch as the older kids make friends and take care of the younger ones both in and out of the classroom."
Yale's staff works together to help struggling students with whatever area challenges them. "I love working with kids in small groups," said Veronica Cortez, who teaches kindergarten and first grade. "I have the opportunity to really get at what the students need to learn and help them with exactly the topics they're struggling with."
Malinda Huddleston, Yale's Principal, also serves as the Literacy and Learning Coach at Woodland Intermediate School. She commends the teamwork and dedication of Yale's teaching staff. "Our team is so autonomous that it feels as though it's the entire team managing the school's needs," she explained. "The staff here does so many things that are above and beyond the traditional call of teaching."
If you would like to subscribe to receive Woodland School Weekly stories in your email, simply click this link. You can unsubscribe at any time, and Woodland Public Schools will not share your email address.