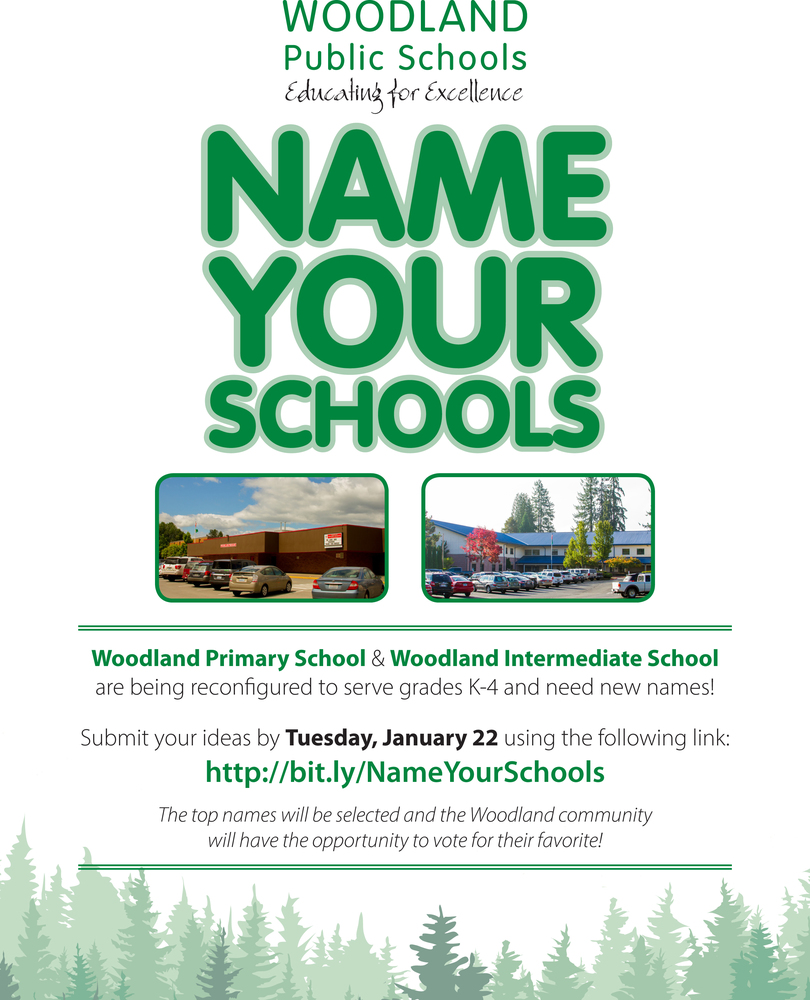 Name Your Schools - Woodland Primary & Woodland Intermediate need new names!
Woodland Public Schools
Tuesday, January 15, 2019
Woodland Public Schools invites the community to Name Your Schools!
With Woodland Primary and Woodland Intermediate serving K-4 next year, both schools will need new names and we want the community to give suggestions!
Anyone who wants to can suggest as many names as they want (fill out multiple forms, if you'd like) at the following online form:
The form will close next Tuesday, January 22 so get your names in soon!
After we've collected your ideas, the community will vote on the favorites and actually name the schools in a following poll.
Thank you for your participation and your support!