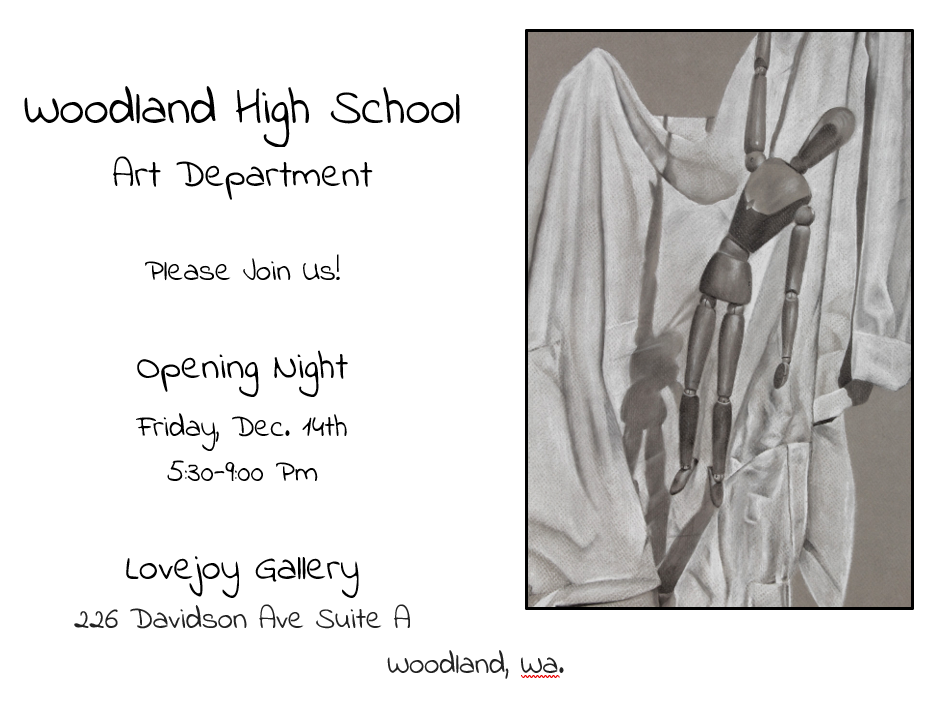 Local Woodland gallery will exhibit student art on Friday, December 14
Woodland Public Schools
Friday, December 07, 2018
You are invited to attend a gallery showing of artwork from students in Woodland High School's AP Studio Art class on Friday, December 14 from 5:30 p.m. to 9:00 p.m. at Lovejoy Gallery located at 226 Davidson Avenue, Suite A in Woodland.
The show features ceramic works from each student artist's concentration. "Students need to demonstrate a range of media and drawing skills followed by a completion of series around a concise subject," said Michael Smith, WHS Art Teacher. "Each student will exhibit 2-4 pieces providing a demonstration of their styles and work."
There is no admission and light refreshments will be provided.
We hope to see you there!