Woodland Public Schools helps parents and students prepare for the start of the new school year on Tuesday, August 28
Woodland Public Schools
Monday, August 13, 2018
With the first day of school rapidly approaching on Tuesday, August 28, Woodland Public Schools offers the following resources and tips for parents and students to get a jump start on preparing for the new school year.


---

Stay up-to-date with Woodland Public Schools' new smartphone app and website
Over the summer, Woodland Public Schools launched a new website and accompanying smartphone app to help parents, students and community members stay up-to-date with information delivered directly to their smartphones from a single app.
The app provides dining menus, event calendars, real-time updates on sports scores, school documents and a live feed similar to social networks populated entirely by information from school staff, teachers and even students. Teachers are working on projects involving the app such as student newspapers posted directly to the feed along with student work posted in galleries. The free app, which is available for both Google Android and Apple iOS smartphones, also sends emergency notifications directly to app users.
The Google Android version can be downloaded for free from the Google Play store here: https://goo.gl/eAfB3o. The Apple iOS version can be downloaded for free from the Apple iTunes store here: https://goo.gl/3w7sQX. Links are also available on each school's website homepage.


---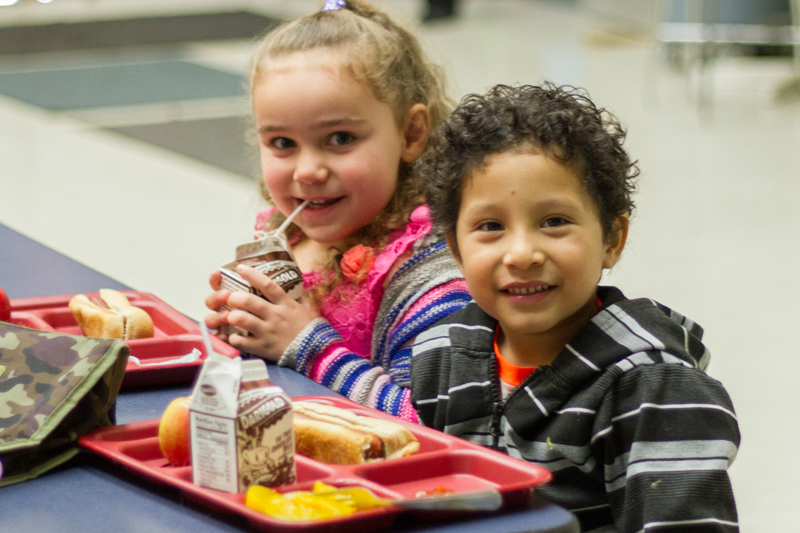 Regular attendance is vital to the performance of students in all grades
The Importance of Good Attendance
Parents and guardians should remember that good attendance leads to good student performance. Poor attendance affects students at every age, from kindergarten through high school, potentially causing them to remain behind academically for their entire school career.
Chronic absenteeism is defined as a student who misses 18 days of school in a single school year, including both excused and unexcused absences. "Missing only 10% of school days, just two days every couple of weeks for a total of 18 throughout the year, makes it harder for younger students, in particular, to learn basic skills like mathematics and reading," said Stacy Mouat, Truancy Specialist for Woodland Public Schools. "By sixth grade, absenteeism is a leading sign that a student may drop out of high school."
Below is a list of tips on creating a consistent schedule for your student and other helpful advice for keeping kids interested in school:

Talk about school in a positive way. Share fun stories about your own past experiences with school, teachers, and staff with your kids.


Start early. Begin a more routine and structured schedule the week before the first school day. Children thrive when they know what to expect with fewer adjustments at one time.


Visit the school during Drop In/Open House. Open Houses really ease anxiety for both children and adults by making the school environment familiar and introducing students to their teachers.


Demonstrate your confidence in your student. Assure your child that you are confident they will become an amazing student, and that they are ready to handle the independence that comes with attending school. If you believe in them and they know it, they will be confident and secure in no time!


Make sure your students get plenty of sleep. Sleepy kids have much less ability to handle new or stressful situations. The importance of getting enough sleep cannot be overstated.


Eat breakfast and lunch. Balanced nutrition really sets children up with the stamina needed for a full school day. A healthy breakfast and a nutritious lunch make a significant difference for young learners.


Remember to relax. Make the first morning of school low-key and positive. Setting the tone right from the morning will help students remain calm and collected for the entire day.


Model confident and positive behaviors. As the adult, you can model confidence and a positive attitude about the first school day. Although, it may be difficult and emotional for parents to separate from their child, children need to know you will be okay. Try not to cry in front of your child as they board the bus or when you drop them at school. Most tears from children on the first day of school are a result of the parents showing strong emotion. This is completely understandable, but do the best acting job you can! Separating quickly helps both parents and students stay calm and positive.


School staff are looking out for you and your students. The school will call you if there are any issues or if your child is really struggling. Woodland Public Schools have a fantastic team of teachers and staff who are ready and skilled at assisting children with their transition to school. Your young learner is truly loved and will be cared for during their time at school!
---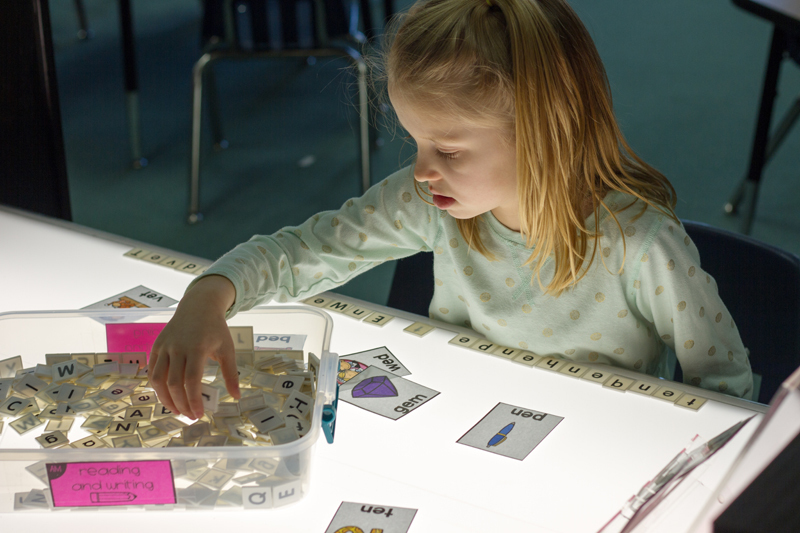 School supply lists are available from each school's website and also from the new smartphone app
School Supply Lists
School supply lists for primary, intermediate and middle school students can be located in the Documents section of each school's respective website accessible from the Menu dropdown. These supply lists are also available in the Documents section of the smartphone app.
Tips for Woodland High School Students
School Supplies. Supply lists are specific for each class. Students simply need a notebook and pencils on the first day of school. They will learn what other supplies they will need for their classes at that time.


Visit the Woodland High School website. The answers to many questions along with additional information including bell schedules are available from the high school's website: https://www.woodlandschools.org/whs
---
Back-to-School Event Calendar


Back to School Bash returns with free backpacks and school supplies for ALL students who attend

Saturday, August 18, 2018
The Back to School Bash is this Saturday, August 18 from 3-6 p.m. at Woodland High School located at 1500 Dike Access Road with free backpacks and school supplies for all students as well as games, bounce houses, prizes and food. This event is possible thanks to the generous donations made by Woodland Public Schools with sponsorship from local churches and communities.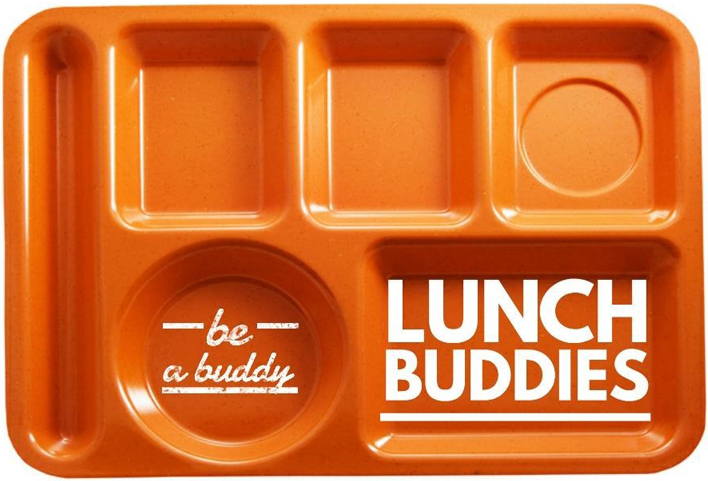 Interested in becoming a lunch buddy for a Woodland Intermediate School student? Mentor training is Tuesday, August 21 from 2-3 p.m. or 7-8 p.m.
Tuesday, August 21, 2018
The Woodland Intermediate School's Lunch Buddy program holds two sessions of new mentor training on Tuesday, August 21 from 2:00 p.m. to 3:00 p.m. and 7:00 p.m. to 8:00 p.m. in portable #7 at Woodland Primary School. Volunteers can register by contacting John Christopherson, the volunteer Lunch Buddy coordinator at (360) 431-6455 or via email at johnchristopherson52@gmail.com
Wednesday, August 22, 2018
Woodland Primary School's Open House will be held on Wednesday, August 22 from 5:00 p.m. to 6:30 p.m.
Thursday, August 23, 2018
Woodland High School's Freshman and New Student Orientation is Thursday, August 23 from 6:00 p.m. to 7:00 p.m.
Friday, August 24, 2018
Woodland Middle School's Lunch and Lockers event is Friday, August 24 from 12:00 p.m. to 2:00 p.m. The annual event invites students and their families to enjoy a free lunch, tour the school, meet homeroom teachers and practice locker combinations as well as decorate their lockers any time during this two-hour event.
Monday, August 27, 2018
Woodland Intermediate School's Open House / Drop-In Drop-Off will be held on Monday, August 27 from 4:30 p.m. to 6:00 p.m.
Tuesday, August 28, 2018
August 28 is the first day of school for all students grades 1-12. Kindergarten students do not start school until Tuesday, September 4, however parents will bring their students to meet with teachers at scheduled appointments during the week of August 27-31.


---

Community Resources for Families and Students
School supply assistance. With the cost of school supplies increasing, Woodland Public Schools' Family Community Resource Center (FCRC) wants to ensure every incoming student has a backpack and school supplies. "Having the correct school supplies has a profound impact on our students' and their learning experience," said Leslie Mohlman, Community, Family, Student Resource Coordinator. "We encourage parents to contact us with any needs they may have for their students." Families who need assistance providing school supplies for their students can contact the FCRC at (360) 841-2718.
Low-cost Internet service. Local Internet Service Providers provide low-cost packages for families who qualify for the free or reduced-cost meal program:

Comcast offers Internet Essentials for families at $9.95 per month plus tax along with laptop or desktop computers available for $149.99. More information is available by calling (855) 832-9548 or from www.internetessentials.com.
CenturyLink offers Internet Basics for households who qualify beginning at $9.95 a month plus taxes and fees with iPad Mini 2s available for $150. More information is available by calling (866) 541-3330 from www.centurylink.com/home/internetbasics
Use the Parent Toolkit. The Parent Tookit is a one-stop website and mobile app providing tips and advice on how to support a child's development through every stage of life, both in and out of the classroom. Offered in both English and Spanish, parents can get more information and support specifically for Back to School by visiting https://goo.gl/kaGNoN


Where to find more information and assistance. Lists of providers and information of how to obtain free and low-cost resources of all kinds can also be found from the Community Resources webpage on the Woodland Public Schools website: https://www.woodlandschools.or...
---

Stay up-to-date with your Woodland schools!
Parents and students needing additional information can visit the district's website at www.woodlandschools.org or download the Woodland Public Schools' smartphone app using the links listed earlier in the article or by searching for Woodland Public Schools on the Google Play and Apple iTunes app stores.
In order to stay up-to-date on the latest news events at Woodland Public Schools, follow the district's Facebook page at www.fb.com/WoodlandPS, follow the district's Twitter account at www.twitter.com/WoodlandPS, sign up for weekly feature stories from Woodland Schools Weekly at https://goo.gl/4pVZ91, and receive district news alerts from Flash Alert at https://goo.gl/GAUtDx.
The entire staff of Woodland Public Schools looks forward to an exciting year and can't wait to welcome the return of our students for the 2018-19 school year on Tuesday, August 28!