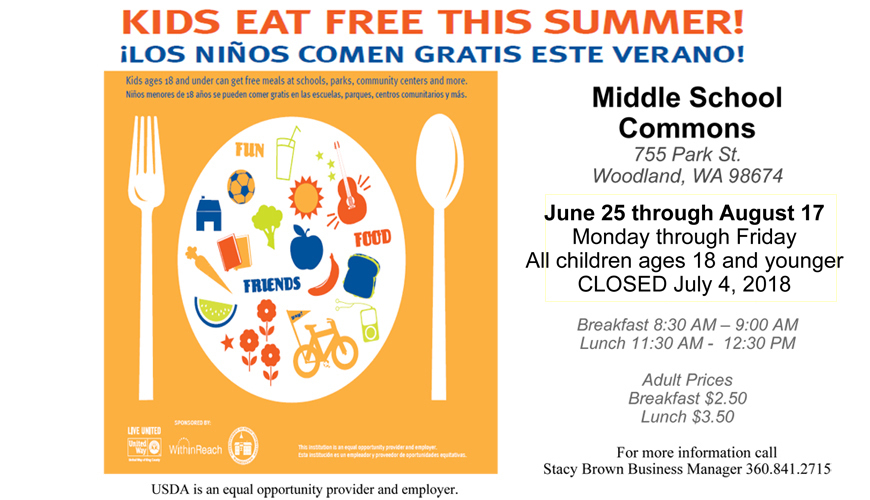 Kids eat free this summer from June 25 through August 17, 2018!
Woodland Public Schools
Thursday, May 24, 2018
Children 18 years and younger can receive free meals at Woodland Middle
School throughout the summer thanks to the Simplified Summer Food
Program for Children.
From Monday, June 25, 2018 through Tuesday, August 17, 2018, children under the age of 18 can receive breakfast from 8:30 a.m. to 9:00 a.m. and lunch from 11:30 a.m. to 12:30 p.m. free of charge at the Woodland Middle School Commons. The program is closed on July 4, 2018.
Adult meal prices are $2.50 for breakfast and $3.50 for lunch. For more information, call Stacy Brown, Woodland Public Schools Business Manager, at (360) 841-2715.
Woodland Middle School is located at 755 Park Street, Woodland, WA 98674.