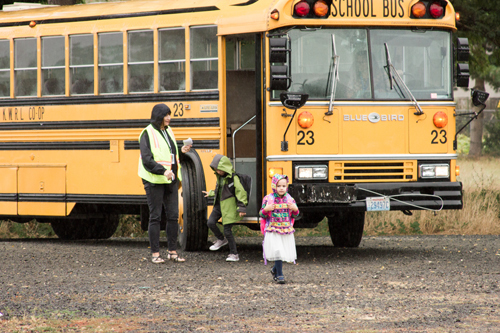 Kindergarten Registration begins Monday, March 6!
Nicole Galloway
Tuesday, April 10, 2018
Do you have a new student entering Kindergarten this fall? Kindergarten registration begins Monday, March 6!
Enrollment packets for Woodland Primary School and Yale Elementary Kindergarten Enrollment can be picked up from the Woodland Primary School office as well as the District Office. Return your completed packet to the district registrar located in the district office during their business hours: Monday through Friday from 8:00 a.m. to 4:00 p.m.
You need to bring the following documents to enroll your student:
Your child's birth certificate
Your child's immunization record or immunization exemption record signed by their doctor
Student residency verification in the form of a utility bill, cable or phone bill, or rental/mortgage document confirming the address on the enrollment packet forms
Any active custody control/restraining order documents in effect for the child
New students must be five (5) years old on or before August 31, 2017. Also, please be aware that Woodland Public Schools is an all-day, every-day kindergarten.
If you have any questions, please contact the Woodland Primary School office at (360) 841-2900 or the district office at (360) 841-2700.