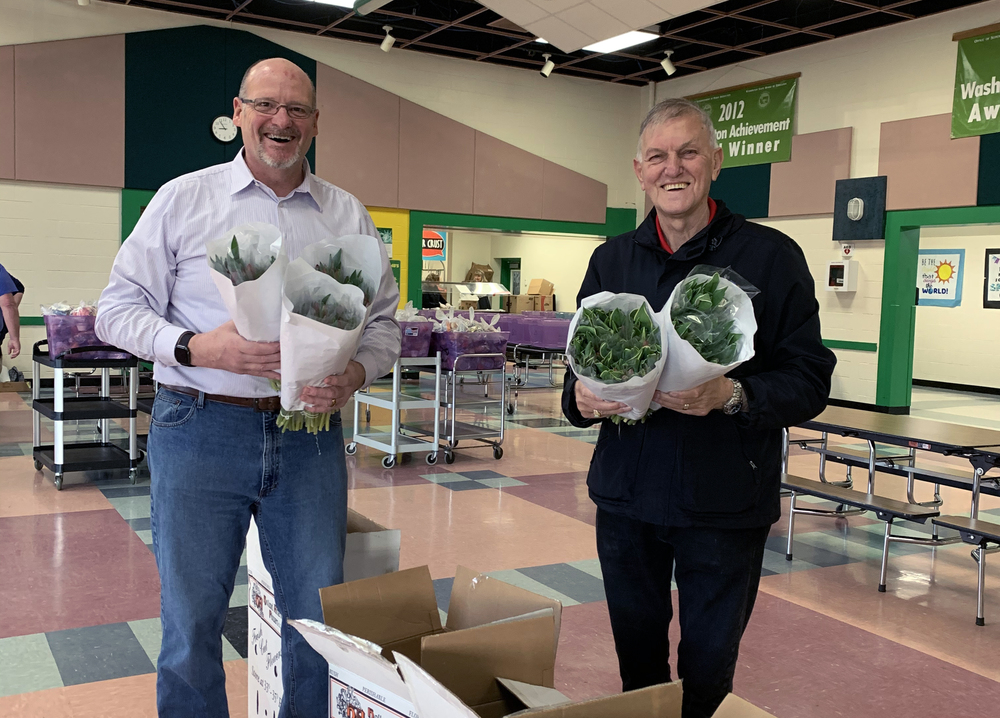 Holland-America donates 550 tulip bunches to WPS staff
Woodland Public Schools
Monday, March 23, 2020
Woodland Public Schools wanted to spotlight Benno Dobbe, owner of Woodland's Holland America Flowers, who is donating 6,000 bunches of tulips to healthcare workers throughout Oregon and Southwest Washington as a token of appreciation for their efforts during the COVID-19 pandemic.
In addition, he donated 550 bunches to Woodland Public School as a thank-you for our staff's hard work providing thousands of meals to area children. Benno Dobbe (right) delivered the flowers with Superintendent Michael Green (left) on Friday.
THANK YOU, MR. DOBBE, AND THANK YOU HOLLAND AMERICA!
Also, click here if you would like to see the story on KPTV FOX 12.