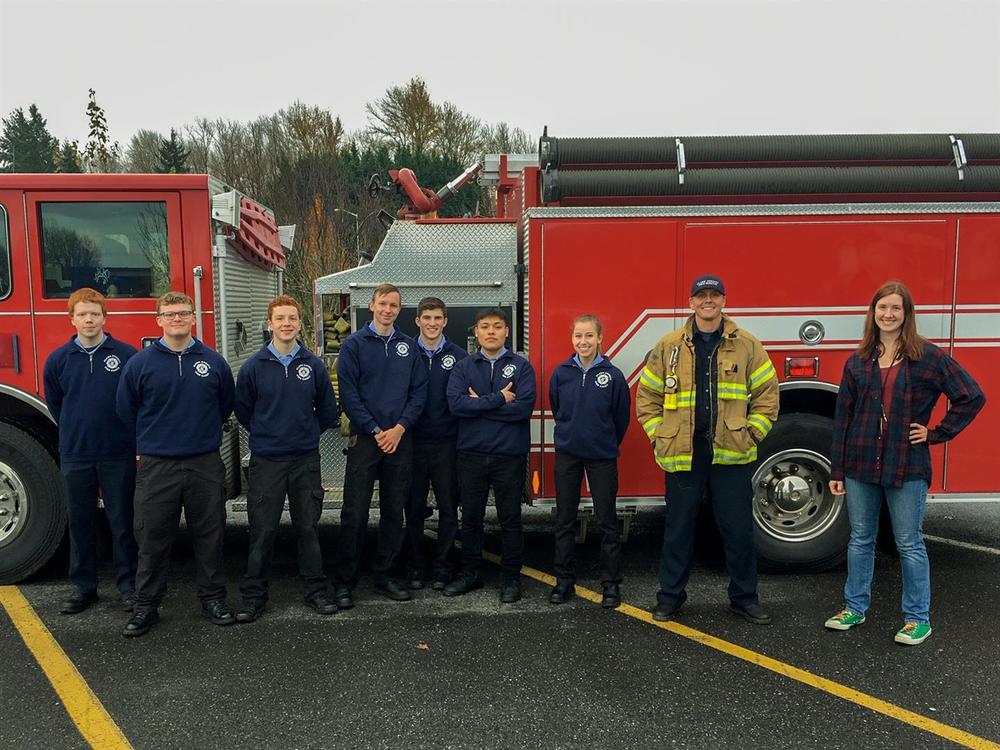 Woodland donates over 130 coats to FCRC Coat Drive
Woodland Public Schools
Monday, December 02, 2019
The Woodland Public Schools' Family Community Resource Center (FCRC) would like to share a very grateful thank-you to all those who participated in the 2019 Drive for Coats in partnership with Clark County Fire and Rescue.
On Saturday, November 16, Woodland community members donated 67 new winter coats and jackets for students of all ages. All who donated coats were given a ride on the CCFR fire truck, courtesy of our area firefighters. For two weeks following the Drive for Coats' Saturday kickoff, the Woodland community donated an additional 65 coats for a total of 132 by dropping them off at donation boxes located at Woodland's Burgerville and Wal-Mart.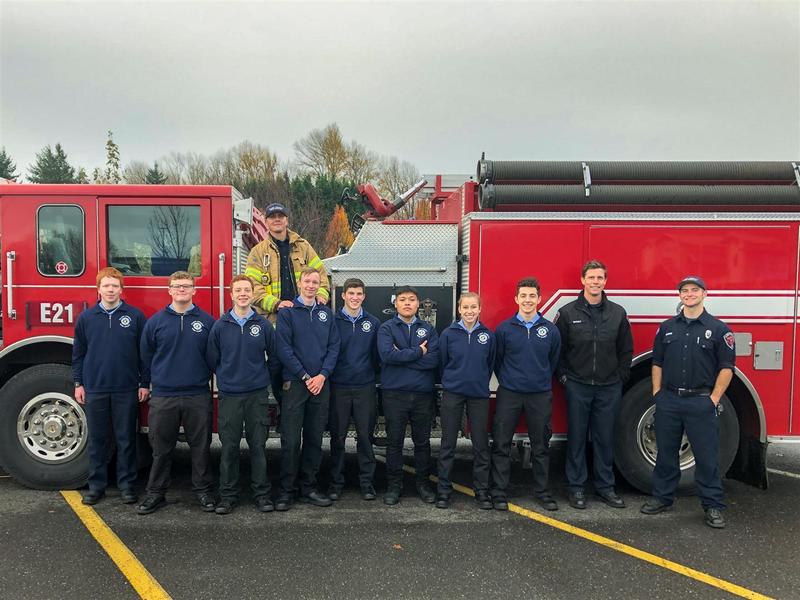 FCRC partnered with Clark County Fire and Rescue for Coat Drive 2019
"Woodland community members once again went above and beyond to help take care of those in need," said Gabby Meador, FCRC Program Specialist. "We also want to give a huge thanks to our firefighters who helped make this coat drive a success!"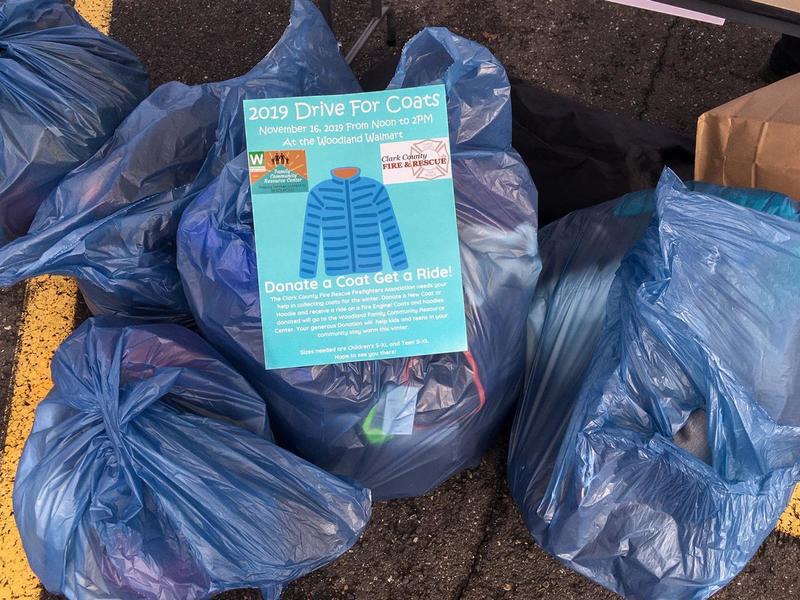 The Woodland community donated 67 new winter coats and jackets for students of all ages.

If you missed donating to the coat drive, you can still volunteer and give to the Family Community Resource Center all year round. For more information, visit our website: https://www.woodlandschools.org/family-community-resource-center or contact Program Specialist Gabrielle "Gabby" Meador at meadorg@woodlandschools.org or by calling (360) 841-2718.
If you would like to subscribe to receive Woodland School Weekly stories in your email, simply click this link. You can unsubscribe at any time, and Woodland Public Schools will not share your email address.