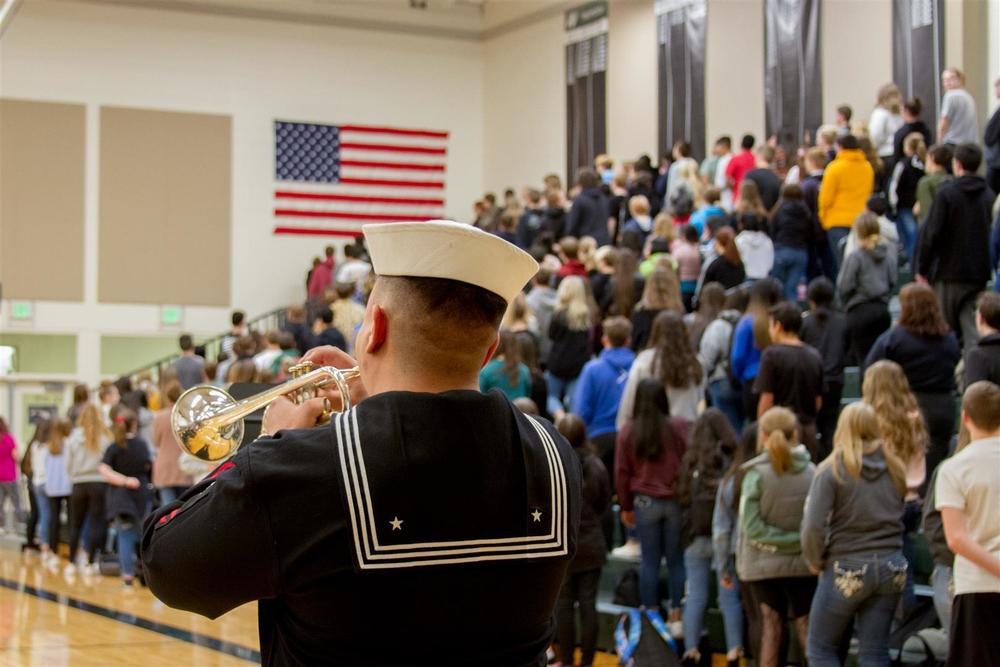 Woodland students remember and honor the country's veterans
Woodland Public Schools
Saturday, November 09, 2019
Students at all of Woodland Public Schools remembered and honored our country's veterans during assemblies held on Thursday and Friday before Veterans Day on November 11.
At Woodland High School, Student Vice President Trey Hanson served as Master of Ceremonies. "On Monday, we have the day off, and we need to remember why," he told his classmates. "Find a veteran and tell them how much you appreciate and honor them for their service."
Hanson then introduced Petty Officer 1st Class Andres Velandia who played the National Anthem in true military fashion on a trumpet.
Following the anthem, students watched U.S. Navy Admiral William H. McRaven's 2014 Commencement Address at the University of Texas at Austin entitled "If You Want to Change the World, Start Off by Making Your Bed." During the commencement, Admiral McRaven emphasized the importance of starting the day with a small accomplishment, "By doing the little things, you lay the groundwork for completing the big things."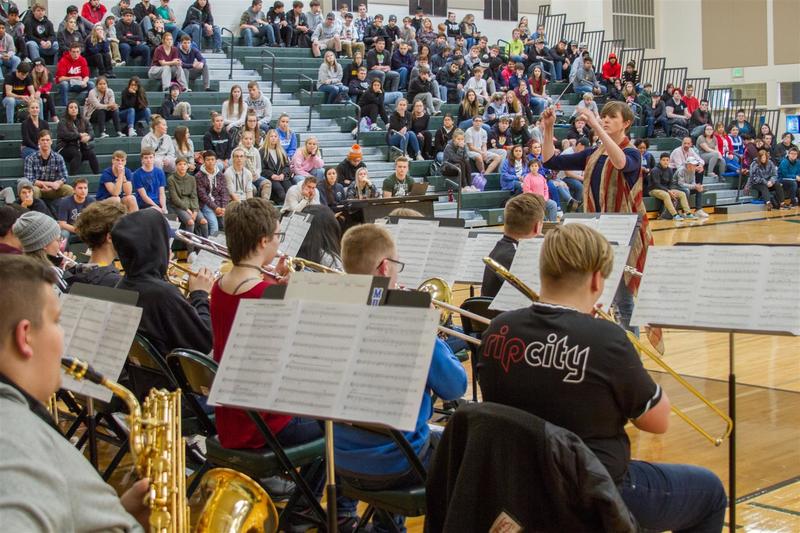 The band played "American Celebration," a collected medley of popular American songs

After the video, the high school band played "American Celebration," a medley of popular American songs including Yankee Doodle Dandy, America the Beautiful, and others.
Finally, Petty Officer 2nd Class James Sturdivant gave a keynote speech where he encouraged students to help others as a way of teaching the value of freedom. "You don't have to enlist in the armed forces in order to serve your country," he said. "By volunteering and helping in the community, you also serve to honor your country."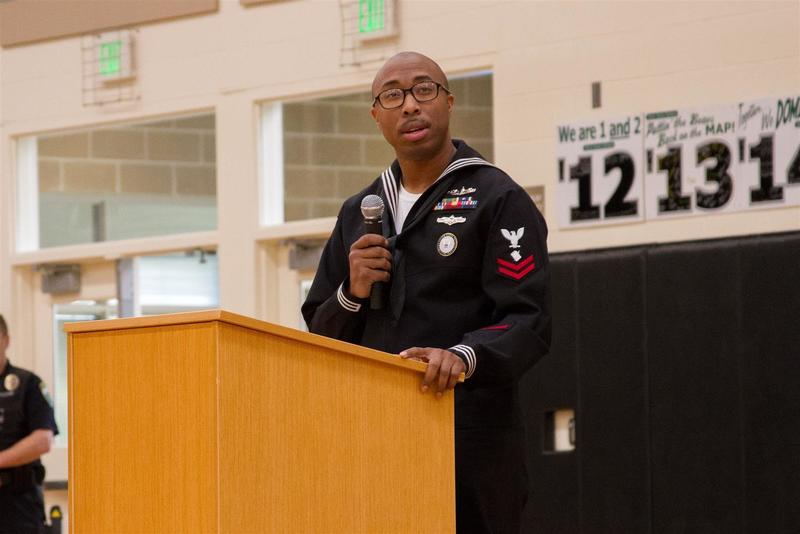 Petty Officer 2nd Class James Sturdivant encouraged students to serve their country by volunteering, performing community service, and helping others.

Sturdivant also reminded students to thank their veterans. "We need to honor these men and women," he said. "They were just ordinary individuals like all of us before they decided to enlist and serve their country."
With respect, honor, and gratitude, we thank all those who have served and all those who continue to serve our country.