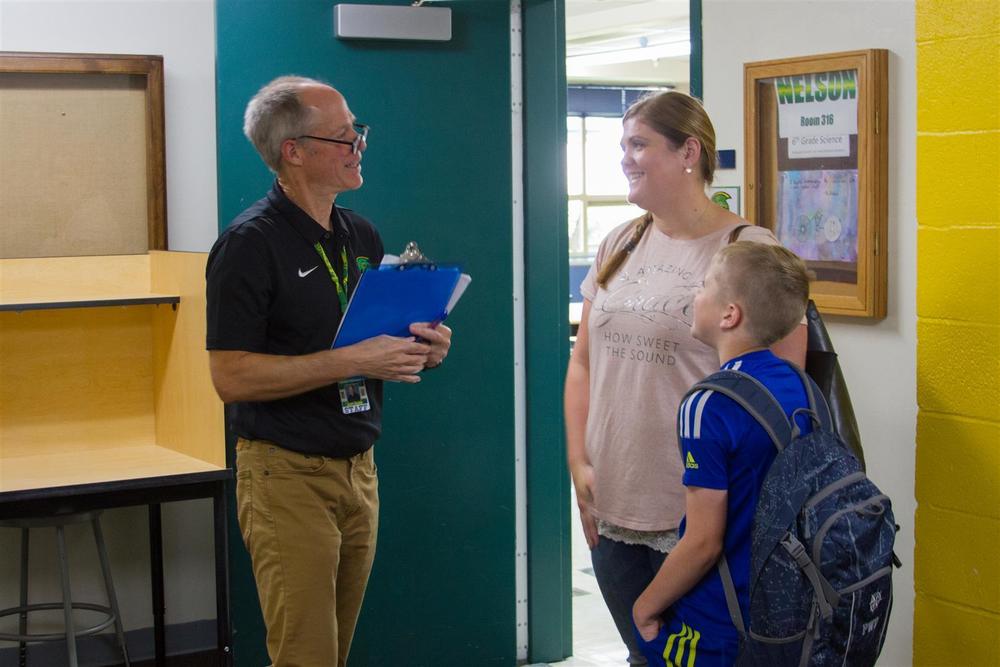 Lunch and Lockers: Getting ready for the new school year!
Woodland Public Schools
Wednesday, August 28, 2019
Before the start of each school year, new and returning students at Woodland Middle School attend a special kickoff event called Lunch and Lockers where they can meet their teachers; find and decorate their lockers; familiarize themselves with where their classes are; and also get a free lunch!
Prior to the school holding the Lunch and Lockers event each year, teachers often had to spend the first few days of the new school year helping students deal with their lockers. Now, the more laid-back atmosphere allows students to familiarize themselves with school without the added stress of a ringing bell announcing the start of the next class. "You can feel the excitement and energy in the air throughout event making it such a nice way to jump-start a new year," said Woodland Middle School Principal James Johnston. "Although some of the students may be anxious about the new school year, most of them are eager to get their new schedules, lockers, and meet their teachers."
Teachers greet students and their families in their classrooms while classified staff members are stationed throughout the school greeting and directing students and families to wherever they need to go. "I really enjoy having the opportunity to meet the kids and their families in a relaxed setting," said Johnston. "Lunch and Lockers is a fun way to gently introduce students to the school and get them thinking about the year ahead."