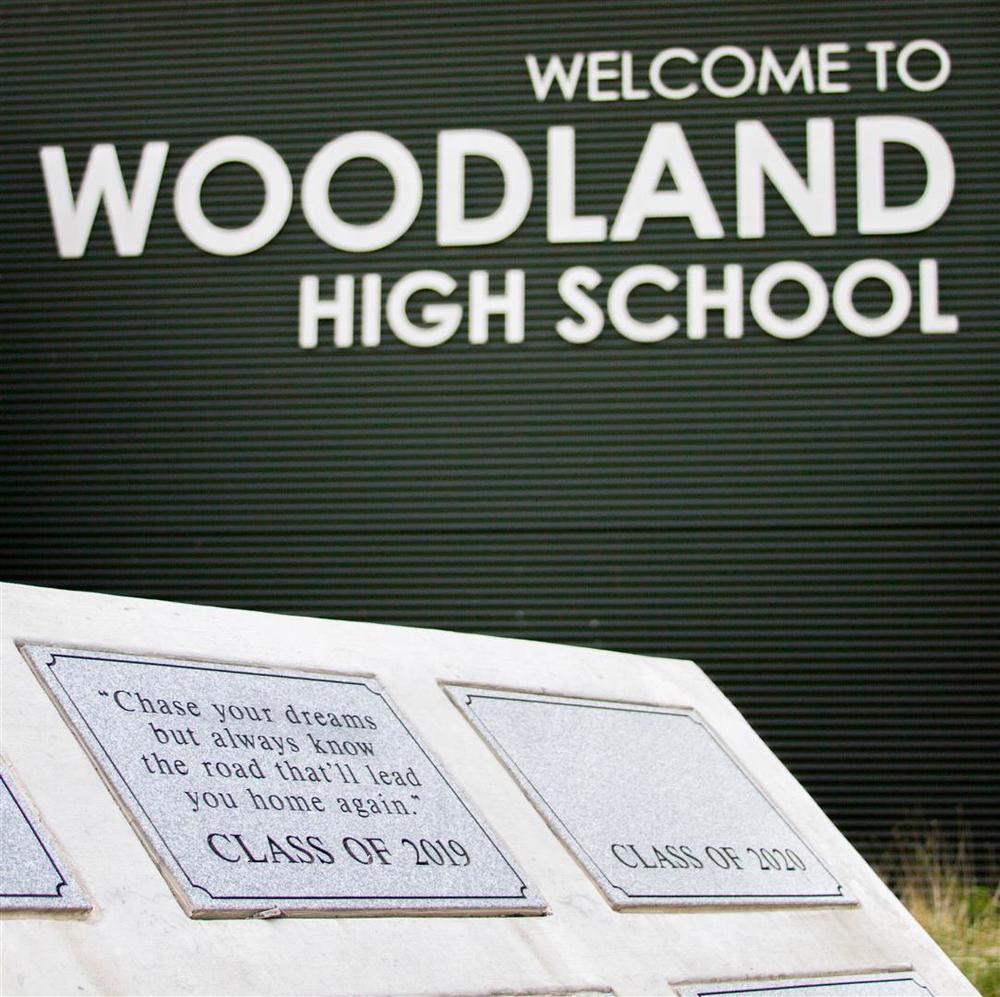 Woodland High School Commencement 2019 - Friday, June 7 at 7 p.m.
Woodland Public Schools
Thursday, June 06, 2019
Woodland High School's Class of 2019 Graduation Festivities kick off tomorrow Friday, June 7 with graduates participating in a Graduate Parade through all of the districts' schools where each school's student body and staff will cheer on the graduates as they walk through wearing their caps and gowns.
Due to weather forecasts predicting thunderstorms, the Commencement Ceremony will be held inside tomorrow night starting at 7 p.m.
Each graduate has received six (6) tickets to the ceremony, however we may have extra tickets available. If you would like to be added to the on-call list for extra tickets, please contact the high school office as soon as possible at (360) 841-2800.
Overflow seating will be available in the Commons / Theater area where the entire ceremony will be live-streamed on the big screen.
If you can't make it, you can still watch LIVE for free on Woodland High School's YouTube channel: http://bit.ly/WHSYouTube
Congratulations to the Class of 2019!