KWRL holds luncheon to appreciate transportation staff
Woodland Public Schools
Thursday, May 02, 2019
Woodland Public Schools along with Kalama, Ridgefield and La Center School Districts joined KWRL to throw a special KWRL Appreciation Luncheon to honor our dedicated school bus drivers and transportation staff on Friday, April 26.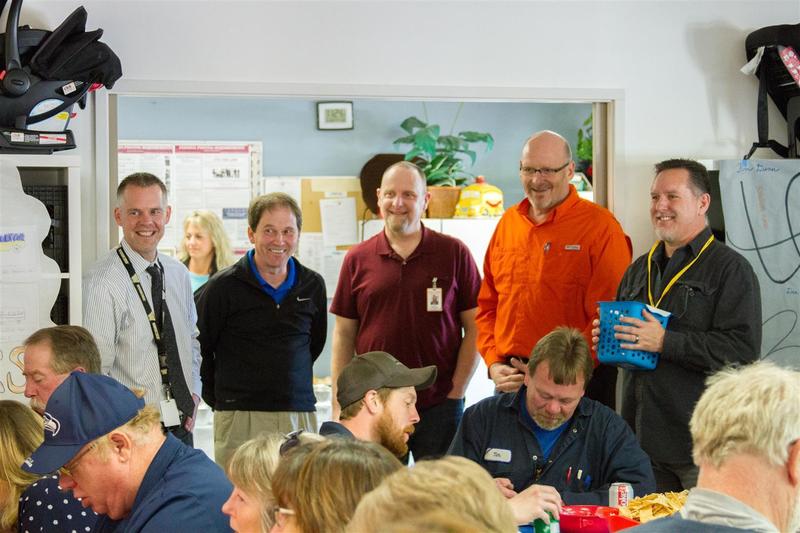 Administrators from all four districts served KWRL employees a lunch catered by Baja Fresh featuring soft tacos, salad, a variety of salsas, chips and guacamole and much more including a variety of desserts. The district superintendents donated funds to buy raffle prizes which included gift cards, useful tools, hanging baskets and more.
Shannon Barnett (KWRL's Transportation Director) and each superintendent took a few moments to speak to the staff and share how vital the KWRL staff is in educating the students of all four school districts.
Each of Woodland's schools made banners and posters thanking our transportation team for the work they do in keeping our students safe getting to and from school each day.
Thank you, KWRL Staff!